DYSLEXIA 101 WORKSHOP WITH JASMIN DEAN
Dyslexia affects one in five children. It is an unexpected difficulty with reading, writing, and spelling in an individual who has the intelligence to be a much better reader. A teacher that is equipped with information on dyslexia can be a lifeline to a struggling student.
In this interactive workshop for educators, we'll learn how some students experience the frustration of dyslexia in a classroom, as well as empower you with the tools of supporting their learning needs through accommodations. Then, we'll see Eddie and Vinnie, created specifically for Magik Theatre through a collaboration with Celebrate Dyslexia.
This workshop will be led by Jasmin Dean, Co-Founder and Executive Director at Celebrate Dyslexia. In 2019, Ms. Dean approached Magik Theatre about creating a play because of Magik Theatre's impact on her son, who has dyslexia. Watching performances at Magik Theatre helped give him access to literature as the words jumped off the page and became meaningful.
DATE: Saturday, October 22, 2022
TIME: 9 am – 3 pm
Workshop: 9 am – 12 pm
Lunch (provided): 12 pm – 1:30 pm
Performance (tickets provided): 2 pm – 3 pm
REGISTRATION FEE:
$47 per person
additional online fees will apply
LOCATION
Magik Theatre
420 S. Alamo Street
San Antonio, TX 78205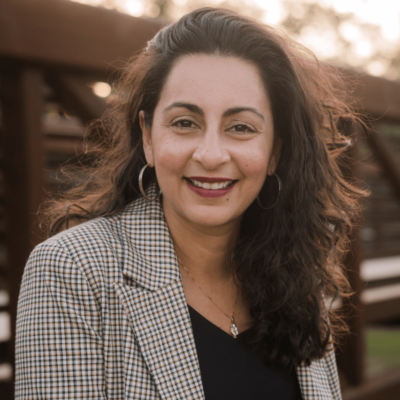 MEET JASMIN DEAN
Jasmin Dean is the founder and Executive Director of Celebrate Dyslexia, a non-profit organization fostering a community to celebrate, educate and empower the 1 in 5 with Dyslexia.  She is also the board chair for Celebrate Dyslexia Schools, a place where the entire ecosystem provides strength-based and evidence-based opportunities for every stakeholder in the dyslexia conversation to allow every stakeholder to learn to read, teach children to read and support those they love.  Creating a portfolio of high profile strength based events, assisting the education community in efforts to bring evidence-based practices to every classroom, and including efforts on medical accountability in this all important conversation with parents and children alike, her efforts are to close the action gap for all those with dyslexia and the people that love, educate and employ them.
Just like many, she wasn't born in Texas, but got here as soon as she could when her family relocated to the area when she was in 8th grade.  She graduated from UTSA with a Master's in Music and enjoyed an early career learning all about non-profits from working with non-profit leaders that were passionate about their missions and shared an affection for the community.
After her husband's military career, they chose to be rooted in San Antonio and are proud to call San Antonio home.  She and her husband are raising their three boys to love San Antonio and enjoy all the adventures that come with exploring all of its gems.
LOCATION
Magik Theatre
420 S Alamo Street
San Antonio, TX 78205
BOX OFFICE HOURS
Monday – Friday
9 am – 5 pm