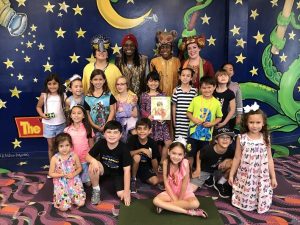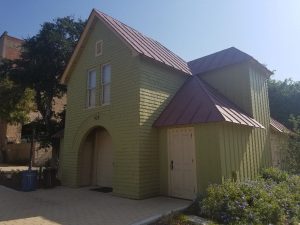 Make your child's birthday extra special with a party at Magik! With our family-friendly shows, fun party hosts, and awesome activities, your child and all their friends will have a Magikal time.
To book your child's next birthday party at The Magik Theatre or The Magik Performing Arts Center, please complete this form.
Parties start at $250 and include:
A one and a half hour party before or after the 2 p.m. performance for up to 30 people (adults and children 2 and over, children under 2 free) at the *Carriage House, located next door to the Magik Theatre and the Hemisfair Park Playground and Splashpad
Includes party host who will help with the initial setup and clean-up afterwards and will facilitate needs for the party.
*The Carriage House (click for photos) – Upstairs and downstairs levels available (our air conditioned building right next door to the theatre!), tables, chairs, plastic tablecloths, a Happy Birthday banner, a signed book or poster for birthday child from the performance (if applicable), and a guaranteed meet and greet with the cast!
Add tickets to the show!
$10 per person ages 2+ (Patrons can opt to use Passbooks Vouchers or Season Ticket discount if applicable).
Add a Teaching Artist!
For $100 a teaching artist will lead 45 minutes of theatre games OR lead a craft (supplies included).
Parents bring their own decorations, food, and other supplies, we can offer recommendations for pizza and cake. You will have half an hour before the party time to set up – If additional time needed, an additional half hour can be added for $20.
How to make reservations:
To confirm your reservation, a minimum payment of 25% is due at time of confirmation, if teaching artist is desired, payment is due in full for artist. In the event of a cancellation, payment is non-refundable. We will do our best to accommodate your party with the next available date and time or credit you for future purchase of tickets for an upcoming performance.
Please note, if there is another party prior to or after, we will make arrangements to hold items for you until the performance/event is finished.