Magik Theatre has been a part of downtown San Antonio since 1994, serving over 2.5 million visitors in the past 25 years.
Below are major accomplishments in the theatre's history.
Click here to tour the Magik Theatre also known as Beethoven Hall.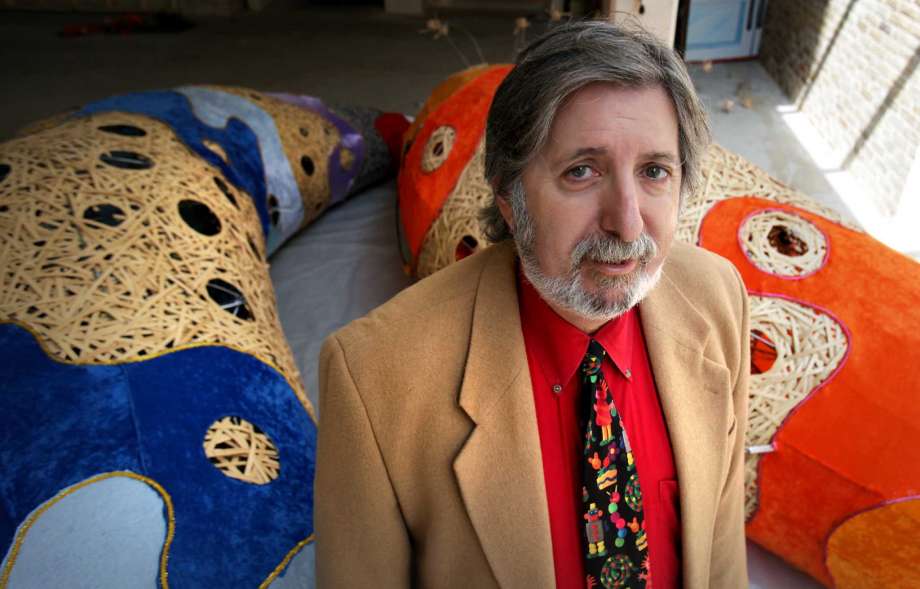 "There's never going to be a theater audience unless you educate young people. That's how the Magik was born."
– Richard Rosen, Founder of The Magik Theatre
1994 – Richard Rosen gathers a group of six actors and forms The Magik Theatre.
1994 – THE JUNGLE BOOK is the first production of The Magik Theatre, a professional repertory company for young audiences and their families.
July 1995 – The Magik Theatre hires full time staff of professional actors for 1995-1996 season.
January 1996 – Original musical production THE PHANTOM OF THE ALAMO, by Richard Rosen, opens.
May 1996 – Summer Camp opens to teach children dramatic arts.
October 1996 – The Magik Theatre wins 9 Globe awards at Alamo Theatre Arts Council Gala: best production, best direction, best musical direction, best new play, best actor and best actress among others.
February 1997 – City of San Antonio begins negotiations to lease Beethoven Hall to the Magik Children's Theatre.
May 1997 – The Magik Theatre receives grant from The San Antonio Area Foundation and San Antonio City Council approves lease for Beethoven Hall.
July 1997 – SCHOOLHOUSE ROCK LIVE closes Commerce St. location.
August 1997 – The Magik Theatre moves to Beethoven Hall.
September 1997 – Renovations on Beethoven Hall are completed and TREASURE ISLAND, a new adaptation by Richard Rosen, opens The Magik Theatre at Beethoven Hall. San Antonio Mayor Howard Peak declares September 21, 1997 Magik Children's Theatre Day in San Antonio.
June 1998 – Summer camp is named Camp Showbiz.
1999 – Tickets to Literacy begins providing ticket subsidies for low income schools.
2005 – Magik on the Road begins touring.
2007 – Reach one million patrons served.
2009 – First National Tour.
2011 – The Magik Theatre lights the neon sign on South Alamo St.
2013 – Reach two million patrons served.
September 2013 – The Magik Theatre celebrates its 20th Anniversary with a visit from San Antonio Mayor Julian Castro.
July 2014 – Frank Villani joins The Magik Theatre as Chief Executive Officer.
March 2015 – The Magik Theatre expands with the opening the Magik Performing Arts Center, a northside education center. District 8 Councilman Ron Nirenberg opens the building with The Magik Theatre staff.
July 2016 – The Magik Theatre founder Richard Rosen retires and passes the artistic direction of The Magik Theatre to Frances Limoncelli.
May 2017 – The theatre's first annual gala, A Night of Magik, is a celebration of Magik's past, present and future.
May 2018 – A Night of Magik, Step into Wonderland, – sponsored by Valero, Dr. Ruben Tenorio, D.O., Rosenblatt Law Firm, Alan Petlin Gourmet Floors, Britton Orthodontics, Frost Bank, Methodist Healthcare and RSM US LLP and our event sponsor Piatti.
October 2018 – Magik Theatre celebrated the opening of our 25th Anniversary Season with the production of Schoolhouse Rock Live!
May 2019 – A Night of Magik Annual Gala, A World of Pure Imagination, raised over $50,000 and featured live performances from Magik's talented actors and guest performers. Attendees were treated to a delicious display of appetizers and drinks generously donated by GLI Beverages, Republic National Distributing Company, Tito's Handmade Vodka and the event sponsor, Piatti.