Tomás and the Library Lady
Adapted from the book by Pat Mora, this production explores the true life story of Chicano author and educator Tomás Rivera. Tomás was the son of migrant workers who loved learning, but had to leave school to follow the crops with his parents. When he met a library lady, a world of books opened up for him. Despite the conditions of migrant life, Rivera graduated from high school and went on to receive his master's degree. He became the first Latino Chancellor of an American University in 1979.
The story comes to life onstage through February 17. Adapted by Jose Cruz Gonzalez with music by Anthony Runfola. Regular performance times are Saturday and Sunday at 2 p.m. For tickets, visit MagikTheatre.org or call the box office at 210-227-2751. Tickets are $13.50 for adults and children; senior, military and educator discounts are available.
The Magik Theatre opened Tomás and the Library Lady on January 26th with a book drive to benefit The Friends of the San Antonio Public Library's BookCellar in the Central Library or Girl Scout Troop 300's Little Free Library Project. Over 150 books were donated opening weekend!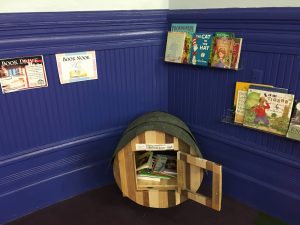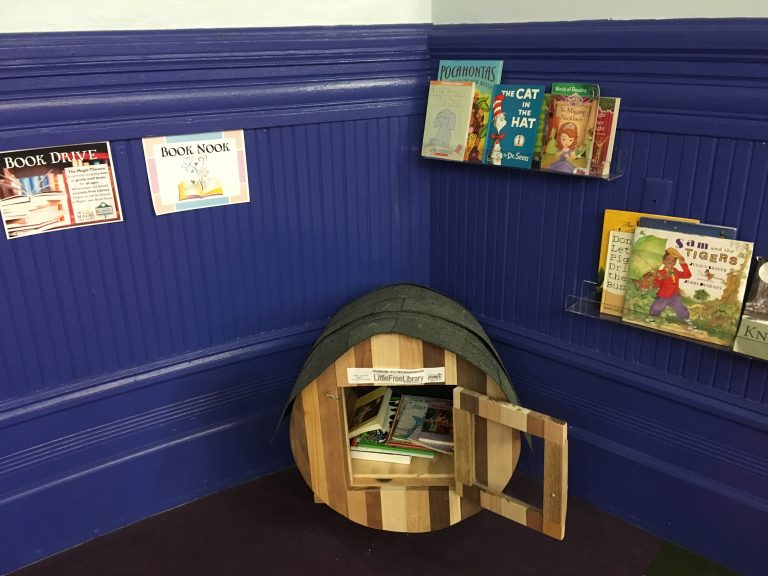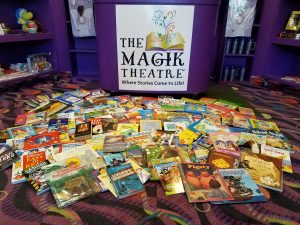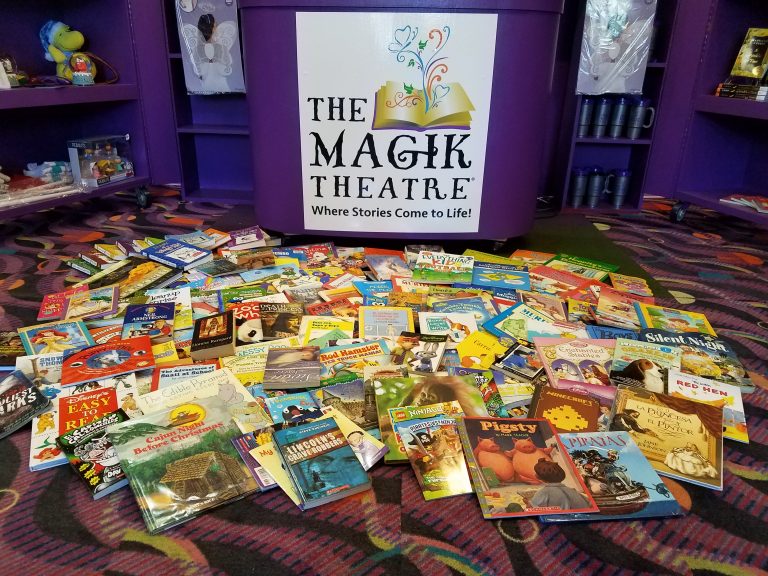 Behind the Scenes with the cast and crew
"The story is timeless and relatable to everyone working to overcome challenges," Director Laura Garza says about the play. "Growing up in the small border town of Eagle Pass, Texas, this story resonates with me on a very personal level. To this day, students like Tomás continue to experience the same scenario of falling behind on their education in order to move up North and go help their families make money to live off of. Tomás was able to overcome these obstacles all due to the kindness and compassion of that one library lady who showed him that reading is truly powerful."
"The Magik Theatre is committed to accessible programming for all of San Antonio, and offering bilingual theatre is an important component of that. Especially in Bexar County, where in the 2016-2017 school year, 72.8% of students were Hispanic," Managing Artistic Director Frances Limoncelli says. "And the story speaks to Magik's mission by fostering the idea that education can transform lives."  
About our community partners
 The Friends of the San Antonio Public Library were organized March 23, 1964, to promote public use of the San Antonio Public Library and appreciation of its value as a cultural and educational asset to the community, and to encourage the extension and improvement of its services. Thousands of new and recycled books are waiting for you at the BookCellar, the Friends of the San Antonio Public Library used book store in the basement of the Central Library. Adult and children's fiction, nonfiction, foreign language, rare and selected volumes, audios and videos, magazines – the BookCellar has them all, and more!
Girl Scout Troop 300 is overseeing the construction and installation of 300 Little Free Libraries for the 300 year Anniversary of San Antonio. The girls love reading and they want to share that love by reaching individuals who may not have a neighborhood library within walking distance.  Though a few libraries will be placed in their own neighborhoods for pride's sake, the majority will be placed in communities where methods of transportation to and from libraries might be more difficult.Our girls can't imagine a summer going by where there might be a child with nothing to read. Our hope is that Girl Scout Troop 300 helps San Antonio stay a city that focuses on the future. After all, literacy and the love of reading is a life skill, a passion and a legacy we can share with our children.