Magik Streaming Digital Entertainment
Want a family option to bring theatre entertainment to you?
Enjoy these 5 productions from the comfort of your home. The productions will include some familiar stories about a giant and a boy named Jack, latin folklore about a serpent and el cocuy, a production to challenge our youngest friends to see shapes all around them, and of course, who can forget about Dragons and their love for TACOS!
Charlotte's Web streaming coming soon!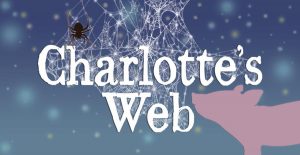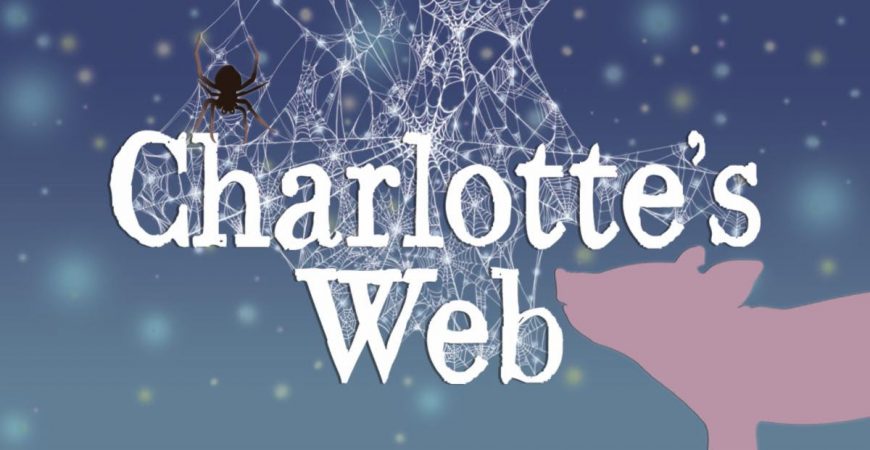 Click on the videos below for a short preview of the productions. If you are looking to book for a school/group/organization, reservations can be made HERE.
Snow White by Greg Banks
NOW available to STREAM!
The wait is over! The much anticipated production of Snow White, which was recorded in front of a LIVE audience in December, is NOW available to stream!
Recommended for ages 6+
This is not your usual "Once Upon a Time." Classic? No. Wild? Yes! To start with, it's a two-person play. Do the math. Snow White and the Seven Dwarves? Two fabulous, whip-smart, super-fast actors play Snow White, the huntsman, the prince, and all seven dwarves! And it's funny. Really, really funny.
So expect the unexpected in this fabulous fairy tale with a (spoiler alert) you-won't-see-it-coming twist.

Dragons Love Tacos – A #1 New York Times bestselling phenomenon
Available until May 31, 2021
Stage adaptation by Ernie Nolan, produced by special arrangement with Plays for Young Audiences. Based on the book by Adam Rubin with illustrations by Daniel Salmieri, published by Penguin Group.
Recommended for ages 3 – 10
You know what dragons really love? Tacos of course! They love chicken tacos, beef tacos, great big tacos, and teeny tiny tacos. While a boy and his dog are watching TV, they unexpectedly learn the 'Do's and Dont's' of what kinds of tacos to serve dragons. Unfortunately, when the boy throws his new dragon friends a spicy salsa taco party, red-hot trouble ensues! Discover the dietary delights and dilemmas of dragons in this fun-filled production, adapted from The New York Times Best Selling book Dragons Love Tacos is a sizzling story full of fiery fun for your entire family!

Yana Wana's Legend of the Bluebonnet
 by Maria F. Rocha and Roxanna Schroader-Arce
Recommended for ages 6+
A play for young audiences produced by Indigenous Cultures Institute and Teatro Vivo
Thirteen-year-old María is having trouble in school. Her mom sends her to stay with her Coahuiltecan grandmother in distant Laredo for discipline and perspective. There, María is told an ancient story of young Yana Wana who followed a sacred deer to find water and save her people from a prolonged drought. Yana Wana undertakes a perilous journey all the way to the Sacred Springs where she finds the gushing fountains that have never gone dry, in the place now called San Marcos. This ancient story exposes an amazing and unknown ancestral connection to the bluebonnet that gives María a renewed sense of herself and her community through her Native American identity.
A beautiful and original play that illustrates the power of heritage and the value of one's own story – especially one as ancient as the petroglyphs of Texas.

Señora Tortuga
Señora Tortuga is a bilingual play about wisdom tales of Latin American cultures and the story of a young family who lives near the Mexican border and one day, they meet a hungry woman and they share their family dinner. She returns many times telling fantastical stories of the enchanted serpent and the Cucuy of Latin American legend, filling Pedro's nights with heroic, yet frightening dreams. Come see how Señora Tortuga holds the thread that ties their past dreams to their future.

Everything is Round
Created by the Pollyanna Theatre Company in Austin, Texas for our Theatre for the Very Young Audiences.
No matter where you look, inside or outside of the house, it seems like everything is round. Except for when everything that isn't…This interactive new play is designed to challenge our youngest friends to see shapes all around them, no matter where they look. Written by Nick Kryah. For ages 2-5 years.

Jack and the Beanstalk
Would you trade your best friend for three magic beans? When Jack does, he gets into a high-altitude adventure and more gold than he could ever spend.  Find out what happens when Jack learns that a true friend is the greatest treasure in the world.
Don't miss the chance to bring this classic fairy tale to life – follow us as we climb up to the wondrous world of the beanstalk. Suitable for all ages.