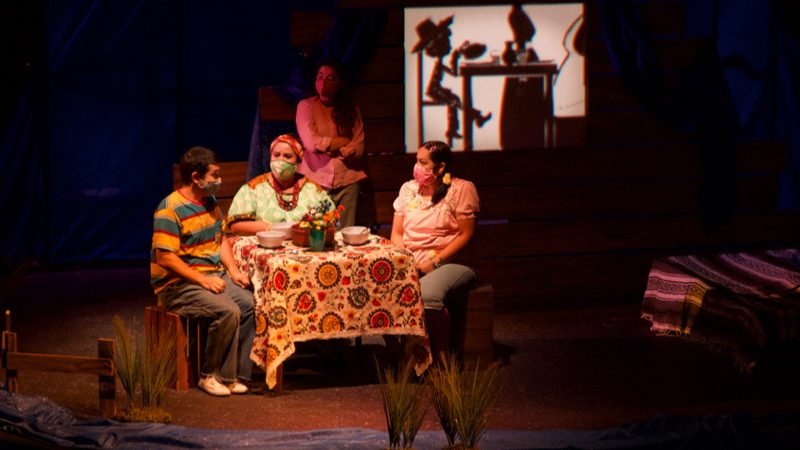 Señora Tortuga
by Roxanne Schroeder-Arce
Señora Tortuga is a celebration of the confluence of two cultures and languages, this English/Spanish bilingual play uses the wisdom tales of Latin American cultures to give hope to a family faced with too much reality. Young Pedro and his family make their home in a barn on the Mexican border. Pedro complains of having nothing and brings his mother many headaches. On one occasion, she invites a hungry woman to share the family dinner. But this Señora returns time and again to eat and tell fantastical stories of the enchanted serpent and Cucuy of Latin American legend, filling Pedro's nights with heroic, yet frightening dreams. Surprisingly, Pedro is learning from these wisdom tales, but his mother is suspicious of the Señora until it is revealed that Señora Tortuga holds the thread that ties their past dreams to their future.
STREAMING PRICING OPTIONS (72 hour access):
Individual Streaming – $10
Family of 2 to 3 – $15
Family of 4 or more – $20
Pay what you can option, (minimum $5) or you can also add an additional donation to help us continue to bring a little "Magik" to families throughout South Texas with our online programming.
Download complimentary Resource Guide HERE.

Magik would like to thank Union Pacific for their support of this online programming.