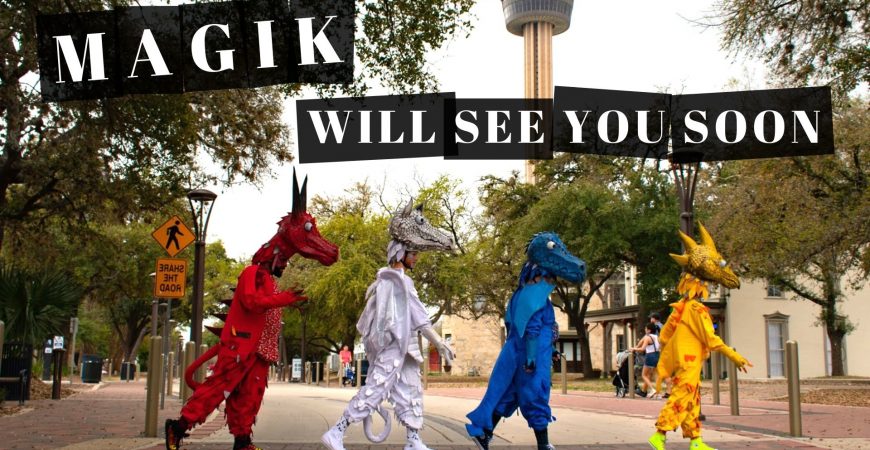 Magik Brings Digital Programming to Families on Facebook
In support of our community's efforts to combat COVID-19, The Magik Theatre will temporarily close its doors through May 2020.  All scheduled performances, camps, and programs have been canceled through May 2020.
In the meantime, Magik is still here for you. Our artists and teachers are eagerly exploring new ways to engage our audiences online with meaningful and educational programming. Below you will find a schedule of our regularly scheduled programming. To tune in to Magik's social media programming or to get notifications when we go LIVE, follow us on Facebook and Instagram!
If you'd like to help us continue bringing a little bit of MAGIK into the world every day, please consider making a tax-deductible donation to The Magik Theatre by clicking here.
Magik Reader'sTheatre
Mondays, Wednesdays, and Fridays at 2:00 p.m. on Facebook
Every Monday, Wednesday, and Friday, tune in for a new story read by one of our incredible #magikmakers. After you watch the story, comment below with the lesson it taught you, your favorite quote, or a suggestion for a book you'd like to see next!
Magik Madlibs
Tuesdays and Thursdays at 3:00 p.m. on Facebook LIVE
Magik Madlibs takes your suggestions LIVE and uses them to create something new – we can't do it without you! Join us in making silly songs and stories every Tuesday and Thursday at 3:00 p.m.
Pirate Pete and Friends
Saturdays at 10:00 a.m. on Facebook
Join Pirate Pete for stories and more from aboard his ship on home-island! He's always looking for new adventures… what will he learn this week?
Children's Yoga
Sundays at 10:00 a.m. on Facebook
Get up and get moving with Sunday morning Yoga! These videos are made for our youngest friends but can be shared with the entire family.