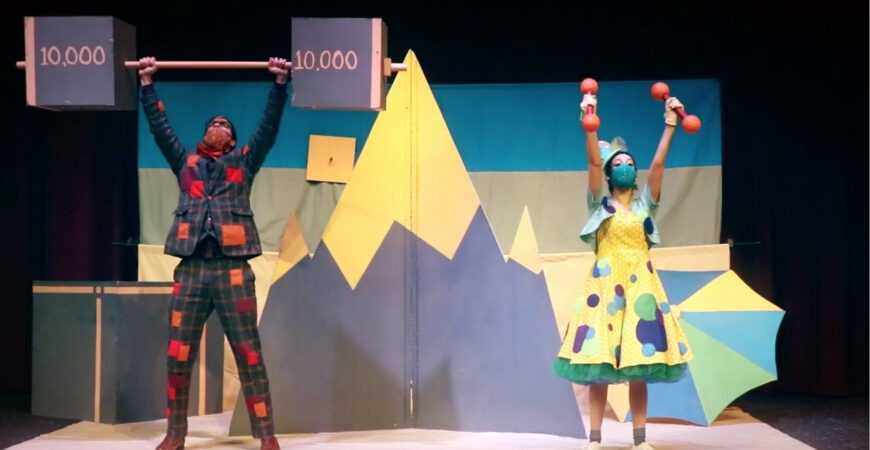 Everything is Round
Following previous Theatre for the Very Young productions Wake Up Brother Bear and The Ants Go Marching, The Magik Theatre presents  Everything is Round – created by the Pollyanna Theatre Company in Austin, Texas!
No matter where you look, inside or outside of the house, it seems like everything is round. Except for when everything that isn't…This interactive new play is designed to challenge our youngest friends to see shapes all around them, no matter where they look. Written by Nick Kryah.
STREAMING PRICING OPTIONS (72 hour access):
Individual Streaming – $10
Family of 2 to 3 – $15
Family of 4 or more – $20
Pay what you can option, (minimum $5) or you can also add an additional donation to help us continue to bring a little "Magik" to families throughout South Texas with our online programming.
Download complimentary Resource Guide HERE.

Magik would like to thank Union Pacific for their support of this online programming.