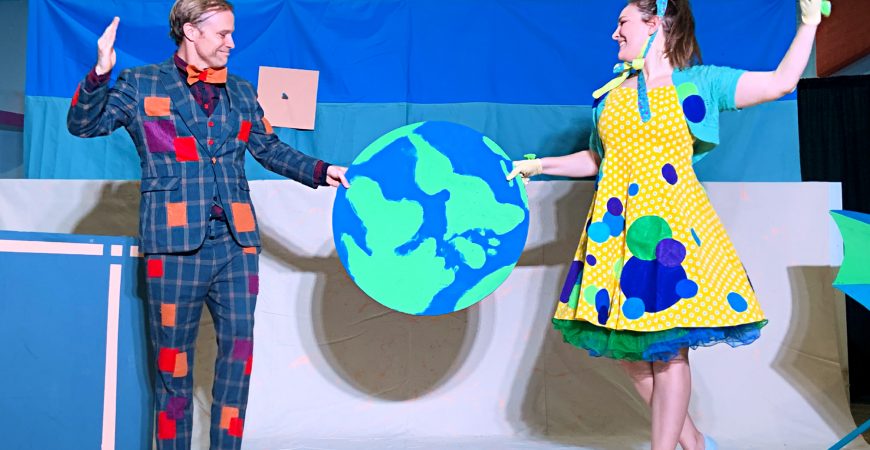 Created for Children ages 5 and Under, New this Spring!
Following previous Theatre for the Very Young productions Wake Up Brother Bear and The Ants Go Marching, The Magik Theatre presents  Everything is Round – an original production for ages 2-5, created by the Pollyanna Theatre Company in Austin, Texas!
No matter where you look, inside or outside of the house, it seems like everything is round. Except for when everything that isn't…This interactive new play is designed to challenge our youngest friends to see shapes all around them, no matter where they look. Written by Nick Kryah.
Join us for this limited time run at The DoSeum, where you can come for the show and stay for the adventure. Tickets are $20 for adults and children ages 1 and include admission to The DoSeum. A discounted rate of $10 is offered for members of The Doseum. Tickets can be bought online at the ticketing link above or by contacting The Magik Theatre Box Office at 210-227-2751.
Upcoming Dates for Everything is Round at The DoSeum:
February 22, 2020 | 10: 30 a.m.
March 28, 2020 | 10: 30 a.m.
May 9, 2020 | 10: 30 a.m.
May 23, 2020 | 10: 30 a.m.

Co-partnered with The DoSeum