LOVE: A CELEBRATION OF ART AND RESILIENCE
In partnership with the Chicago Children's Theatre
Magik Theatre, in partnership with Chicago Children's Theatre, is thrilled to be hosting the award-winning children's author, Matt de la Peña, as he reads his book "LOVE" in both English and Spanish and leads us in a community discussion. We invite the San Antonio community to join us as we explore and celebrate how LOVE is at the center of our work when teaching young people about resilience and hope.
Book signing with Matt de la Peña immediately following the reading.
Books in English and Spanish will available for purchase.
Event Title: LOVE: A Celebration of Art and Resilience
Date: Saturday, January 21, 2023
Time: 5:00 pm – 6:30 pm
FREE COMMUNITY EVENT
LOCATION
Magik Theatre
420 S. Alamo Street
San Antonio, TX 78205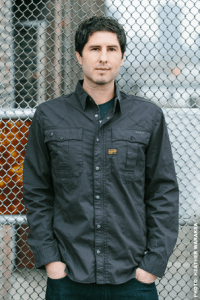 Matt de la Peña is the New York Times Bestselling, Newbery Medal-winning author of seven young adult novels (including Mexican WhiteBoy, We Were Here, and Superman: Dawnbreaker) and six picture books (including Milo Imagines the World and Last Stop on Market Street). In 2016 he was awarded the NCTE Intellectual Freedom Award. Matt received his MFA in creative writing from San Diego State University and his BA from the University of the Pacific where he attended school on a full basketball scholarship. In 2019 Matt was given an honorary doctorate from UOP. de la Peña currently lives in Southern California. He teaches creative writing and visits schools and colleges throughout the country.
LOVE is a story about the strongest bond there is and the diverse and powerful ways it connects us all. Illustrated by Loren Long, LOVE depicts the many ways we experience this universal bond, which carries us from the day we are born throughout the years of our childhood and beyond. With a lyrical text that's soothing and inspiring, this tender tale is a needed comfort and a new classic that will resonate with readers of every age.
LOCATION
Magik Theatre
420 S. Alamo Street
San Antonio, TX 78205
BOX OFFICE HOURS
Monday – Friday
9 am – 5 pm