THE VERY HUNGRY CATERPILLAR SHOW
Created by Jonathan Rockefeller, Based on Eric Carle's Books
The critically acclaimed production of The Very Hungry Caterpillar Show created by Jonathan Rockefeller features a menagerie of 75 lovable puppets.
The production faithfully adapts four stories by author/illustrator Eric Carle: The Very Lonely Firefly, The Artist Who Painted A Blue Horse, Mister Seahorse, and of course, the star of the show – The Very Hungry Caterpillar.
The Very Hungry Caterpillar has delighted generations of readers since it was first published in 1969 selling more than 48 million copies worldwide. Brown Bear, Brown Bear – now celebrating 50 years – has sold more than 18.2 million copies.
The Very Hungry Caterpillar is generously supported in part by
ELIZABETH HUTH COATES CHARITABLE FOUNDATION

Our Pay What You Wish Performances are
generously sponsored by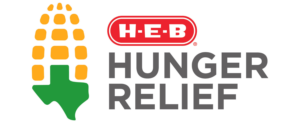 RECOMMENDED FOR AGES 3 +
ESTIMATED RUN TIME: Approximately 60 minutes
SPECIAL PERFORMANCES INCLUDE
American Sign Language Interpreted Performance
Sensory-Friendly Performance
Pay What You Wish Performances
MASK REQUIRED PERFORMANCES
Tuesday, July 12, 2022 at 10:30 am
Saturday, July 30, 2022 at 2:00 pm
Sunday, August 7, 2022 at 3:00 pm
LOCATION
Magik Theatre
420 South Alamo
San Antonio, TX 78205
ASL Interpreted Performance
Saturday, August 6 at 2:00 pm
Robert Cardoza, the San Antonio theatre community's primary sign language interpreter, will be available during this performance for patrons that require ASL as their primary form of communication.
Please note: The ASL interpreter will stand at orchestra level to the right of the stage near the handicap seating area. May change without notice.
Sensory-Friendly Performance
Saturday, July 23 at 10:30 am
Join us for a sensory-friendly performance, where we invite you and your child to be yourselves. Our goal is a relaxed and judgment-free theatre experience where audiences can sing, laugh, and dance.
These performances are designed with both children and adults on the autism spectrum, and those with sensory sensitivities in mind.
Pay What You Wish Performances
Friday, July 15 at 2 pm & Friday, August 5 at 2 pm
Purchases are only available at the door on the day of the performance.
Our way of giving back to the community and providing an opportunity for families to experience live theatre with a donation of any amount.
LOCATION
Magik Theatre
420 S. Alamo Street
San Antonio, TX 78205
BOX OFFICE HOURS
Monday – Friday
9 am – 5 pm