Magik Theatre on the Road: Unforgettable Adventures Without Leaving Your School! Want to take your students on a journey but can't afford the rising cost of buses? Magik Theatre on the Road brings fun, lively performances to children ages 3-12. Reserve this interactive experience for your students today.
Holiday Tour Shows available now:
The Gingerbread Man & A Pirate's Holiday
Shows available starting January through end of Summer of 2019:
Jack and the Beanstalk, Ugly Duckling, Kingdom of Texas & Dr. Krashundbang
To book a show, please call 210.683.5089 or

e-mail Lilly Canaria.
Our Magik on the Road tours include:
TEKS-based classroom guides filled with activities related to the performance
Meet-and-greet with the cast
After-show Q & A session between your students and the cast
Simply watching a Magik production meets several of your students' dramatic and literary TEKs needs. Click on a play title below to download the Classroom Guide.
2018-2019 Pricing
1-75 students: $400
76-100 students: $450
101-125 students: $550
126-150 students: $650
151+ students: call or email for pricing
*For shows outside Bexar County, please contact for pricing.
FAQs
Can I book a show for something other than a school?
Our shows also make great birthday parties or entertainment at special family events. Call for more details about tour availability.
Do we need to have a stage?
At your facility, all our shows require is an empty space. We will bring all of our own equipment and can perform in a large variety of venues, from classrooms to stages, cafeterias to gymnasiums.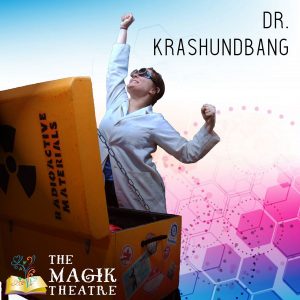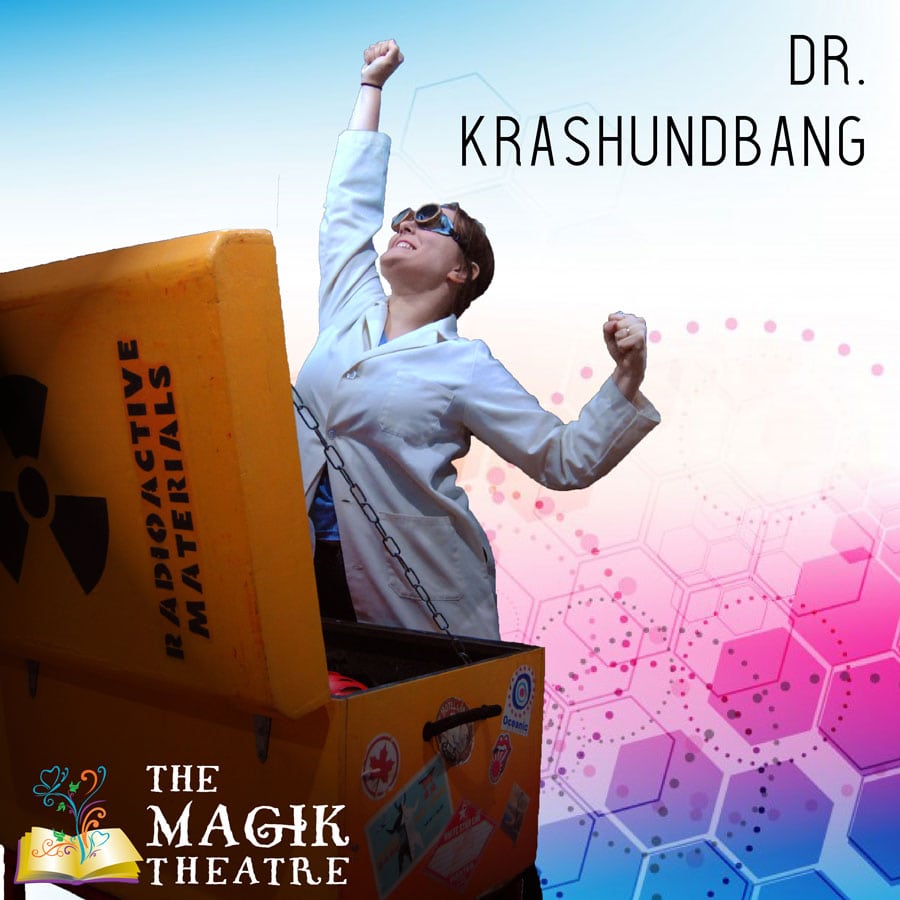 Dr. Krashundbang is an interactive one man show that seamlessly blends science and theatre into an exhilarating lesson through experimentation and humor. With his/her exciting and (mostly) harmless experiments, Dr. Krashundbang will demonstrate the scientific method and bring the physical sciences to life. Your students will never look at science the same way again, and will have so much fun they'll never know they are learning. Dr. Krashundbang is a great show to help reinforce those pesky science TEKS requirements. Join Dr. Krashundbang on his journey of scientific discovery!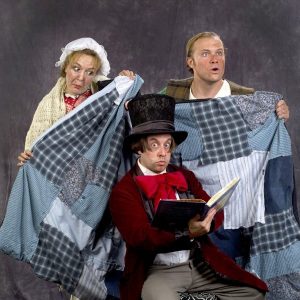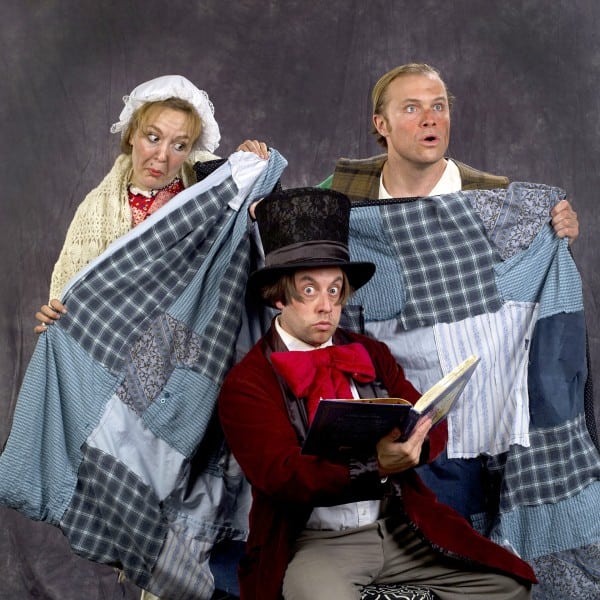 Would you trade your best friend for three magic beans? When Jack does, he gets high-altitude adventure and more gold than he could ever spend. Even so, Jack is unhappy. Find out what happens when Jack learns that a true friend is the greatest treasure in the world. Don't miss the chance to bring this classic fairy tale to life for your students – follow us as we climb up to the wondrous world of the beanstalk. Suitable for all ages.
The story tells of a homely little bird born in a barnyard who suffers abuse from the others around him until, much to his delight, he matures into a beautiful swan, the most beautiful bird of all. The story is beloved around the world as a tale about personal transformation for the better.
For more than 100 years Texas was a Spanish Colony known as "The Kingdom of Texas" – that's just one of many Texas facts in this crash course in Texas lore. Including stories like the Legend of the Bluebonnets, the tale of Pecos Bill, and of course, Davey Crockett and the saga of the Alamo, this show is sure to make your students experts in all things Texas.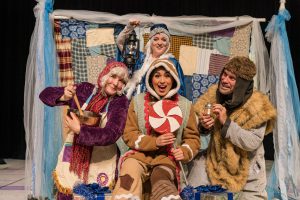 On a cold winter day, an elderly couple make a gingerbread boy. Pleased with their work, they wish the boy was real. Old Man Winter hears their wish, and the Gingerbread Boy is magically brought to life, only to run away when he fears he will be replaced. Will the Gingerbread Boy be reunited with his mama and papa? Will there be a happy ending? Follow us through this Christmas musical featuring holiday tunes from around the world!
Available December only
When Jolly 'Ole White Beard's elves go on strike, the Christmas Pirates must take a break from hunting for treasure and set sail on the seven seas to White Beard's toy workshop. There they are in charge of making millions of gifts for all of the boys and girls of the world. Time begins to run out and the pirates are worried they won't have enough toys to load into White Beard's sleigh pulled by eight shiny seahorses. Will the spirit of giving inspire the pirates to share their booty? Sail along with them to find out!
Available December only