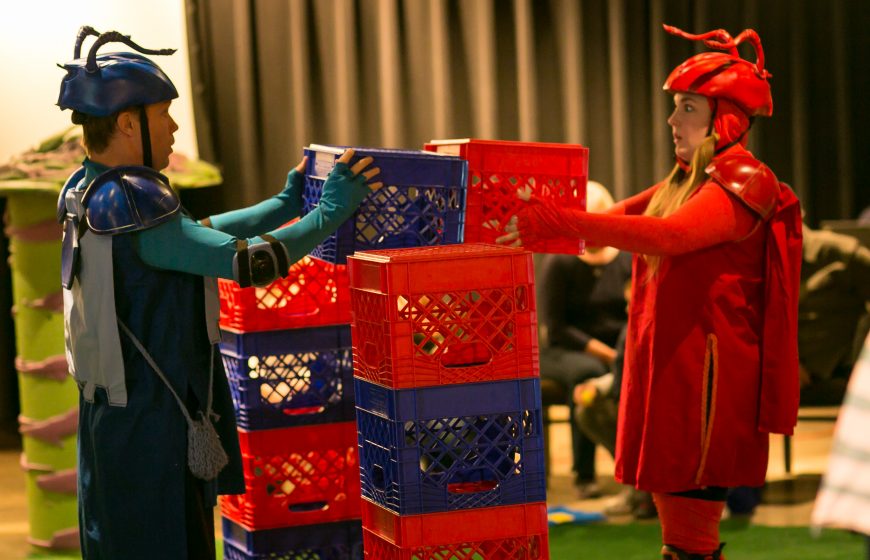 The Ants Go Marching Pearl Studio – The Magik Theatre presents Theatre for Very Young Audiences
A World Premiere written by Carolyn Dellinger. A plucky young Red Ant goes on a quest to find a Rainbow, but finds herself in Blue Ant territory! A story of learning, communicating and building, Ants Go Marching is Magik's first Theatre for the Very Young original built for children ages 5 and under. Together, with Red and Blue, you will go on a colorful adventure of rhythm, dance, and new friendship! This show follows the successful run of Wake Up, Brother Bear, the first Theatre for the Very Young show presented by The Magik Theatre, in collaboration with Imagination Stage.
Tickets are $12 for adult and children ages 1+.
There are currently no upcoming showtimes for The Ants Go Marching at the Pearl Studio. Please check back for Fall dates.