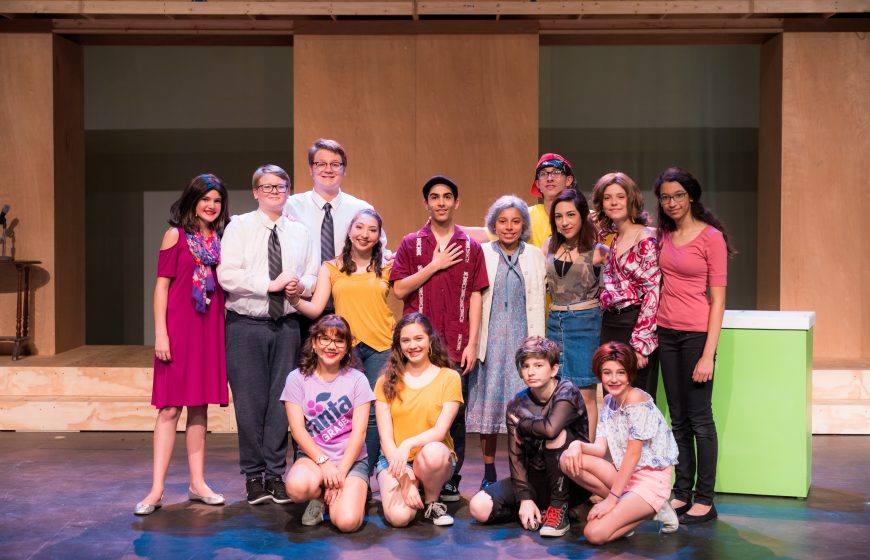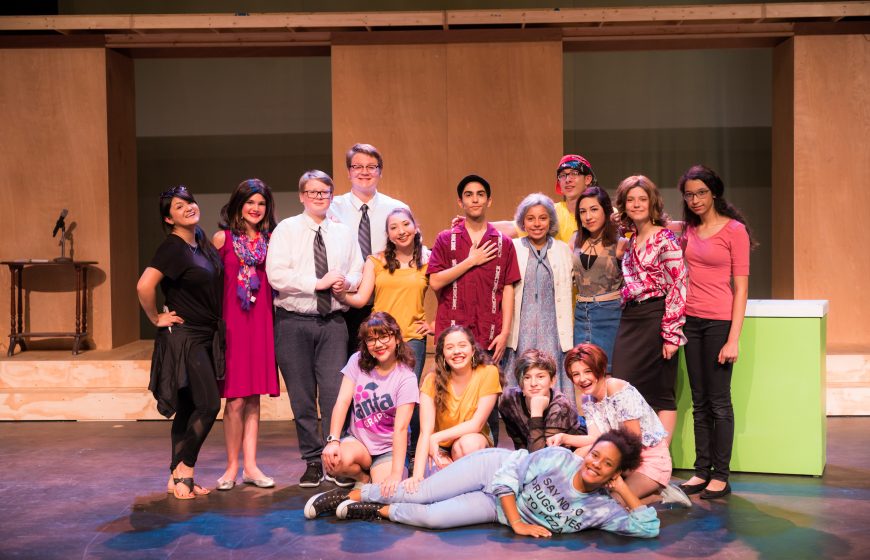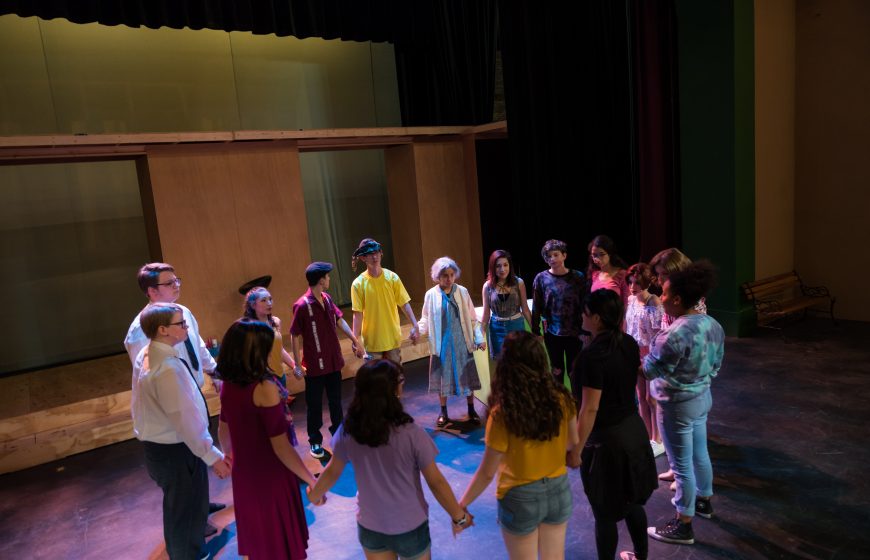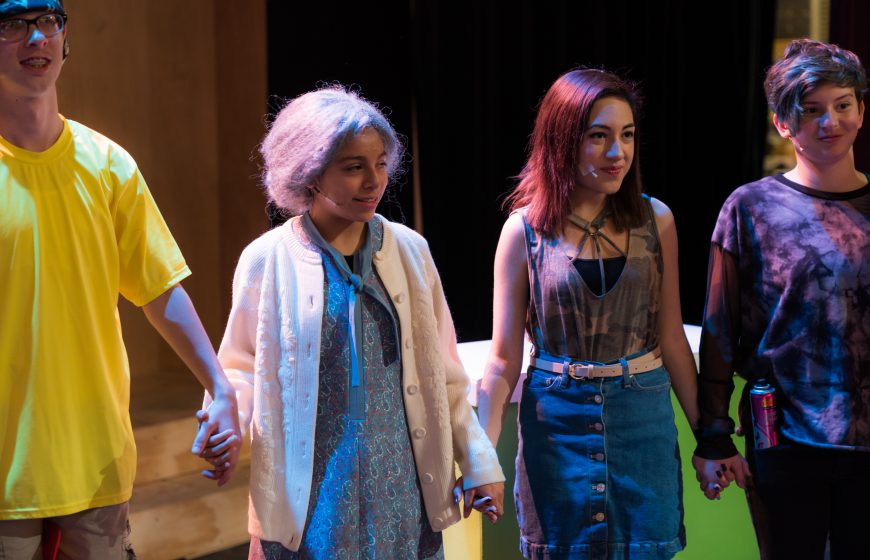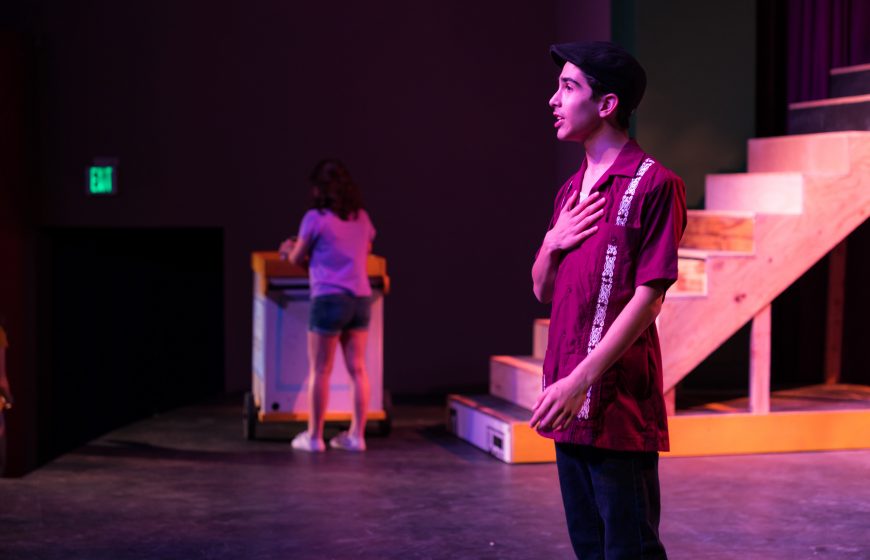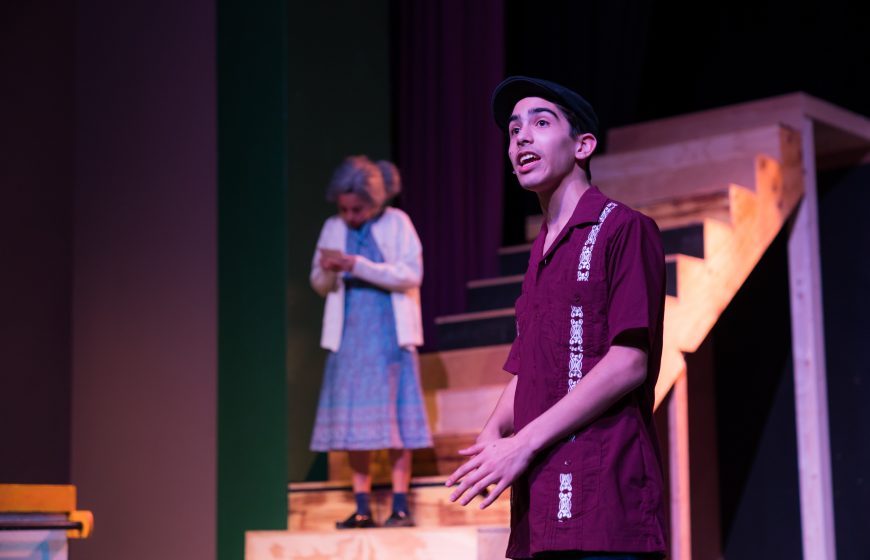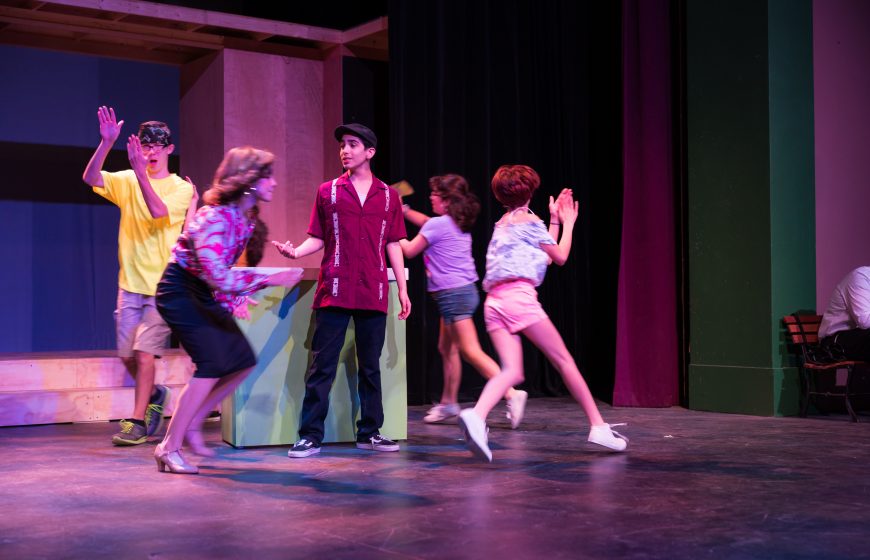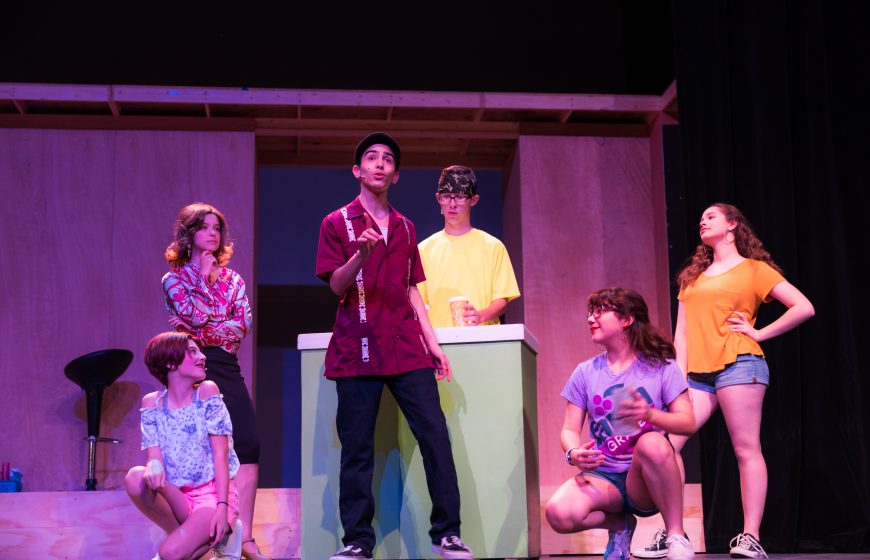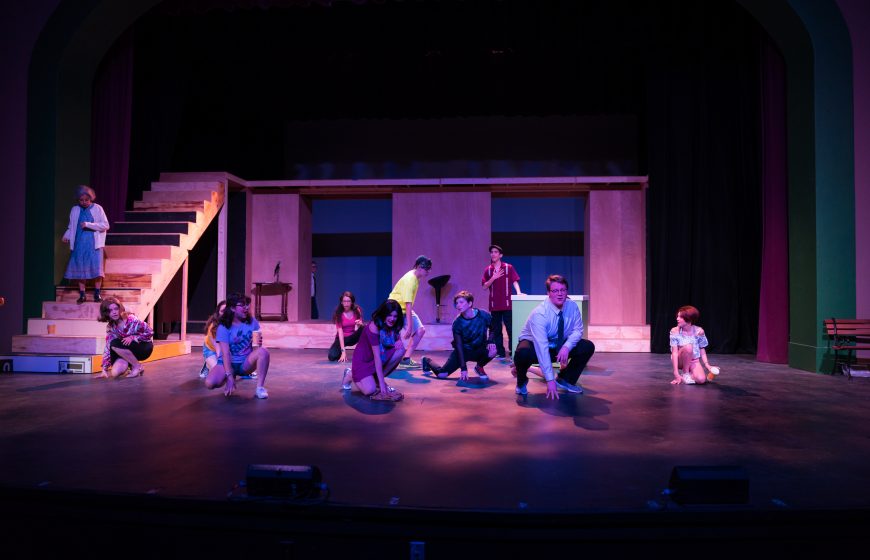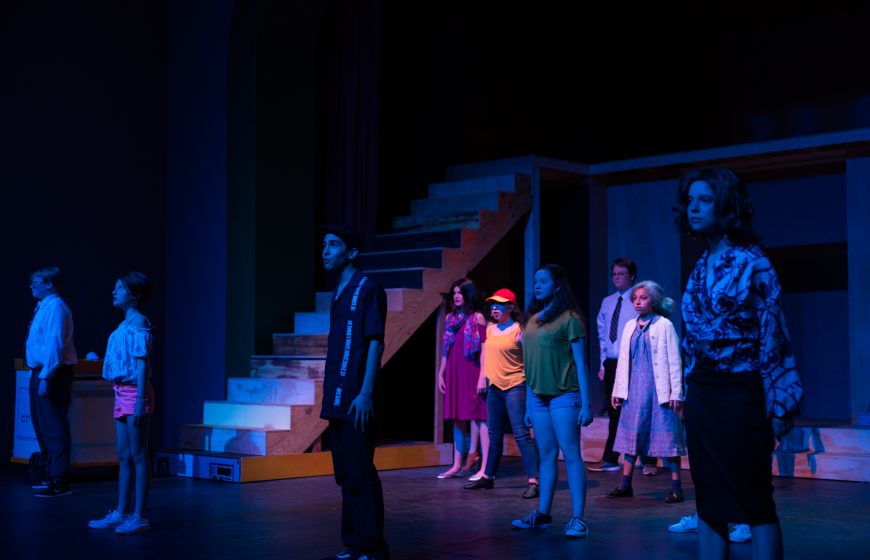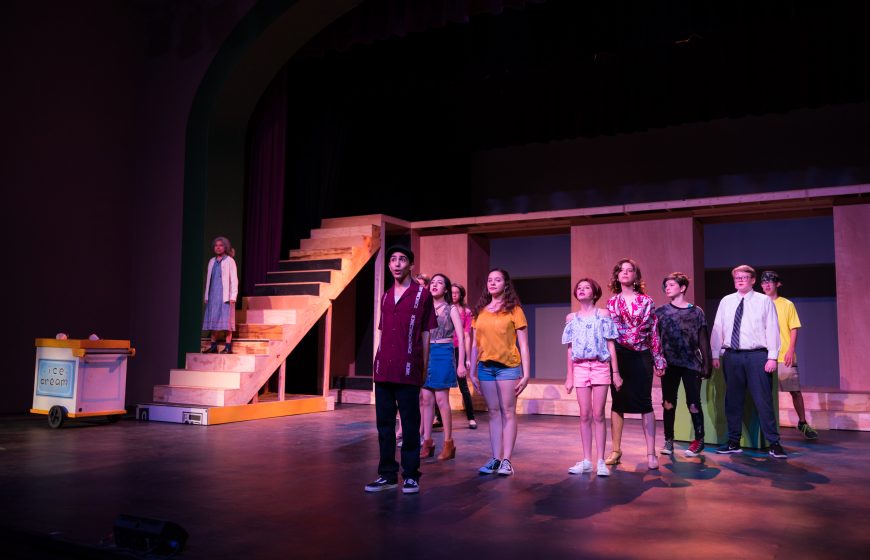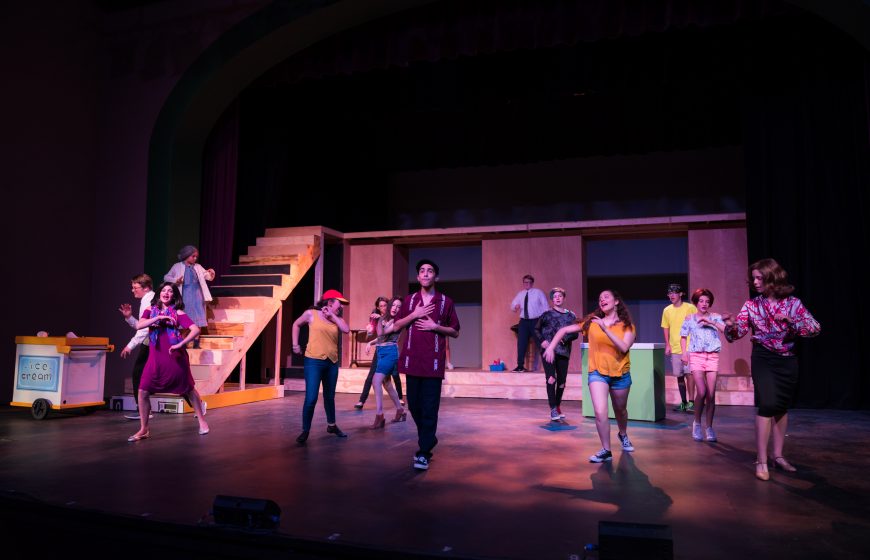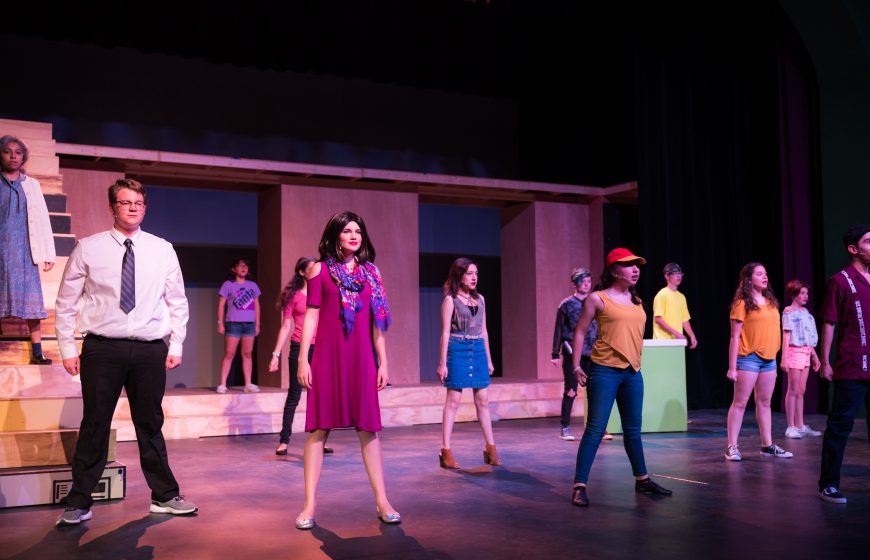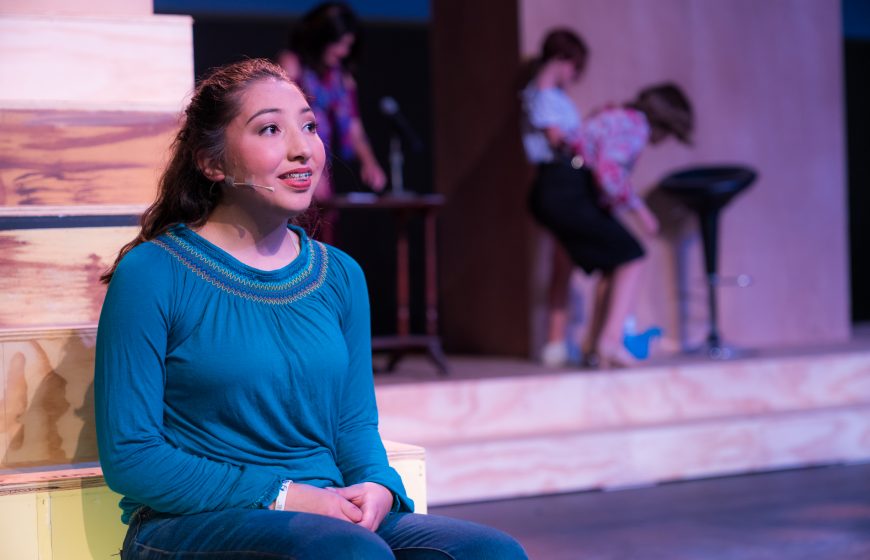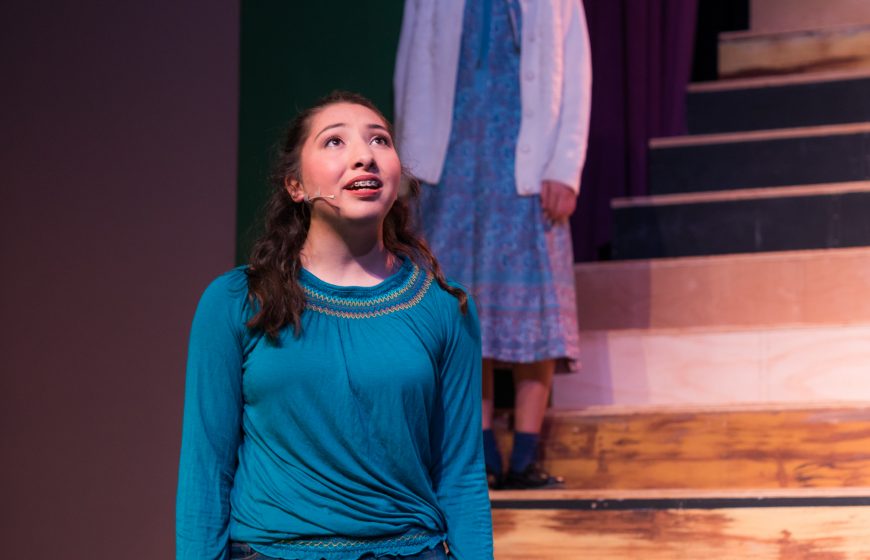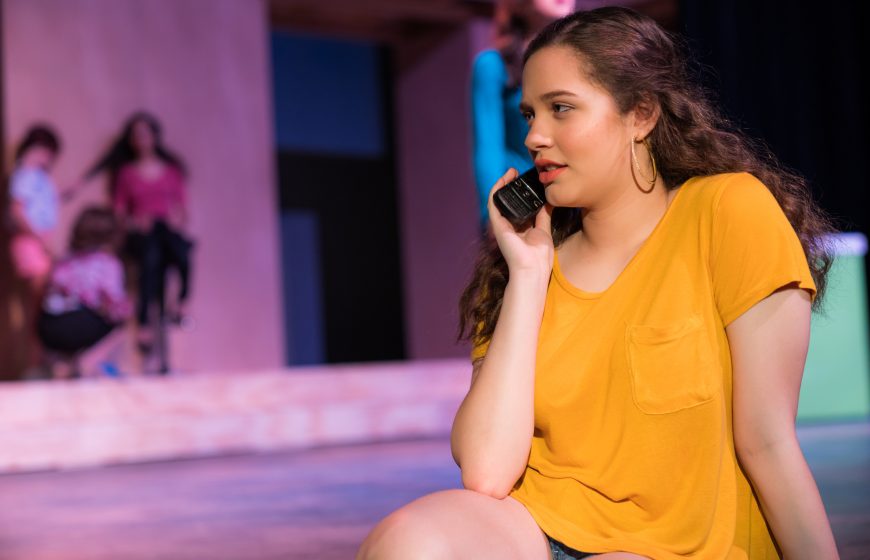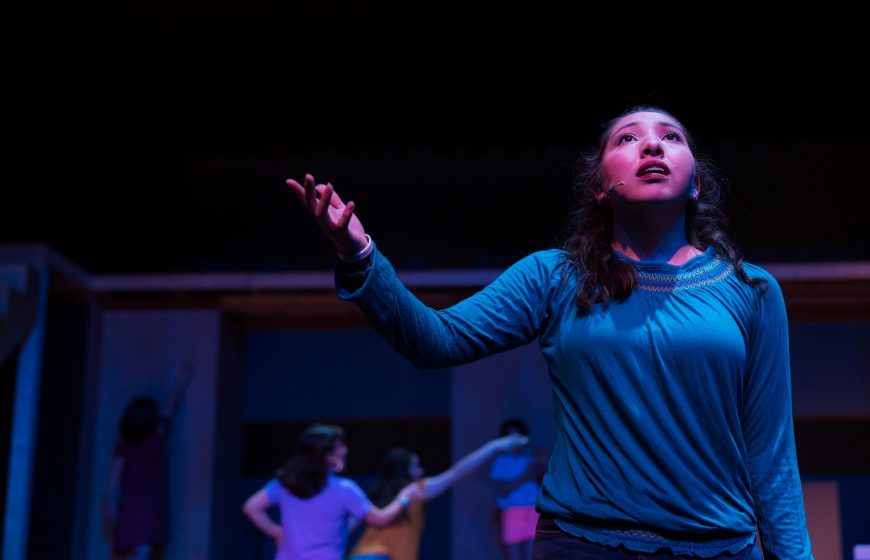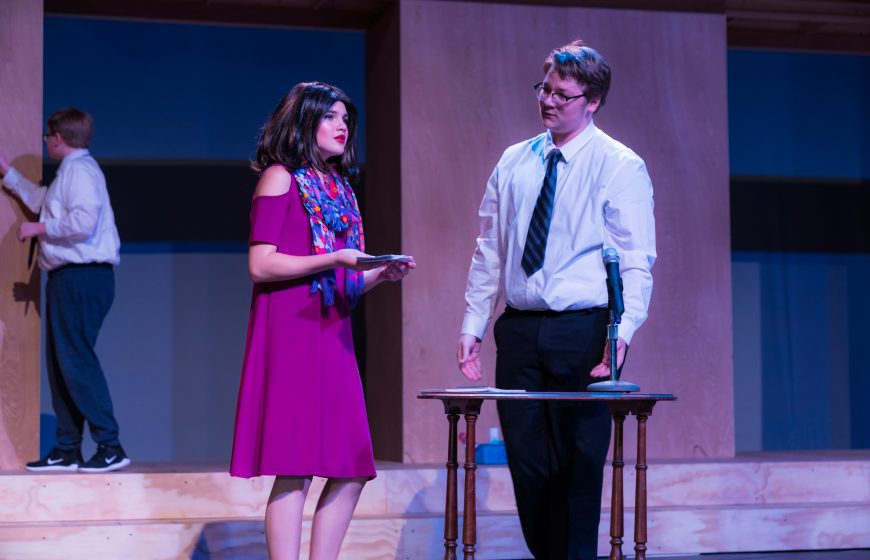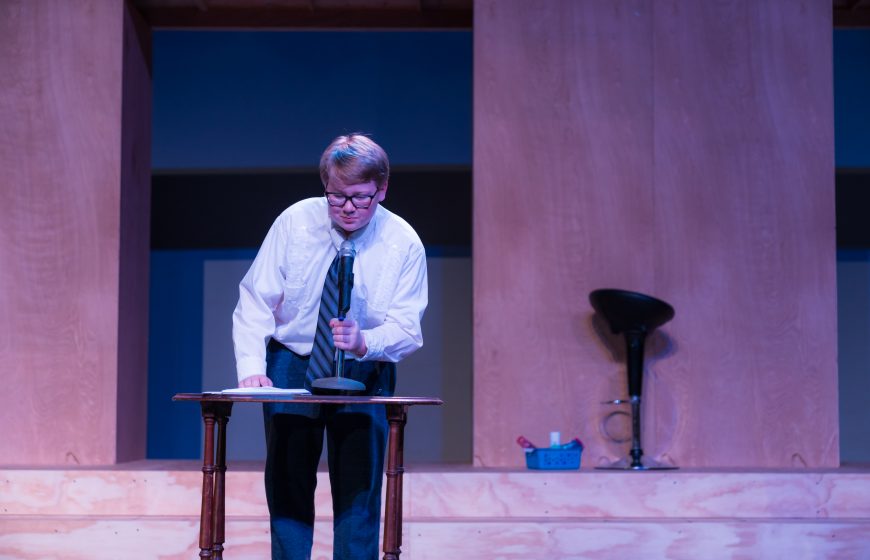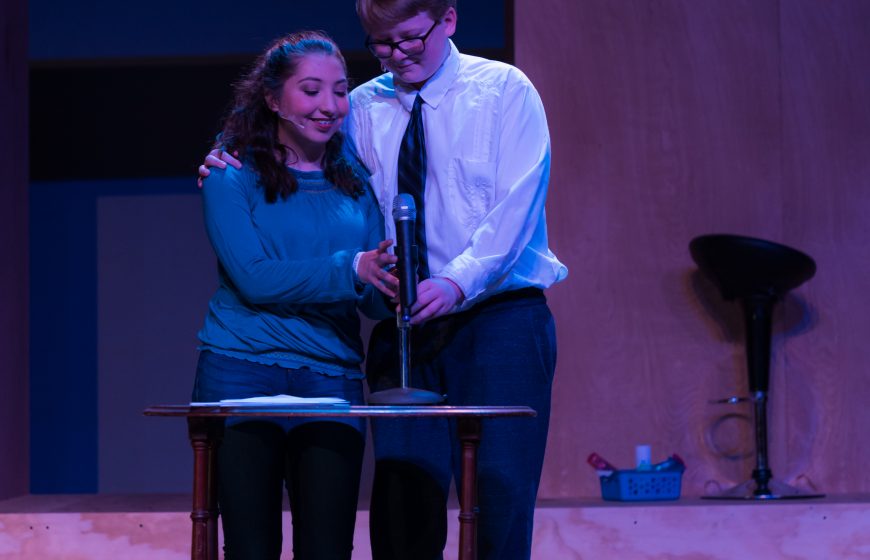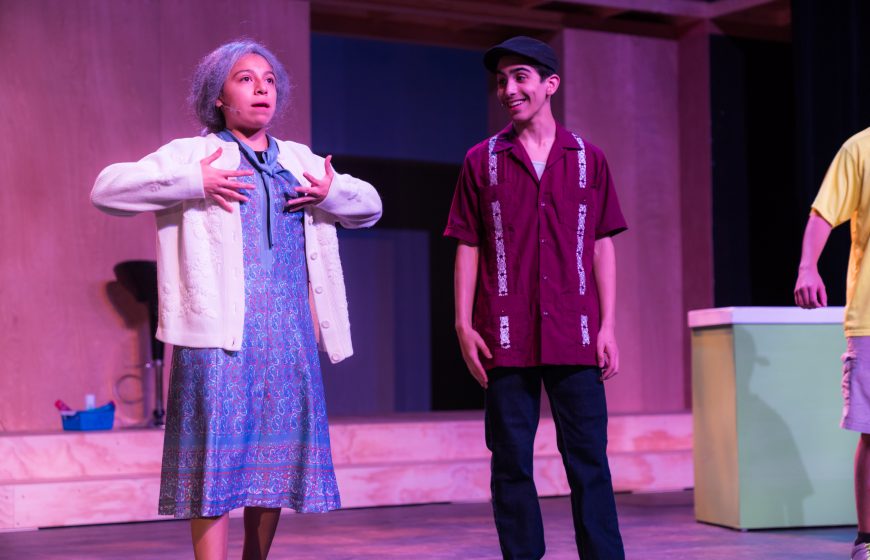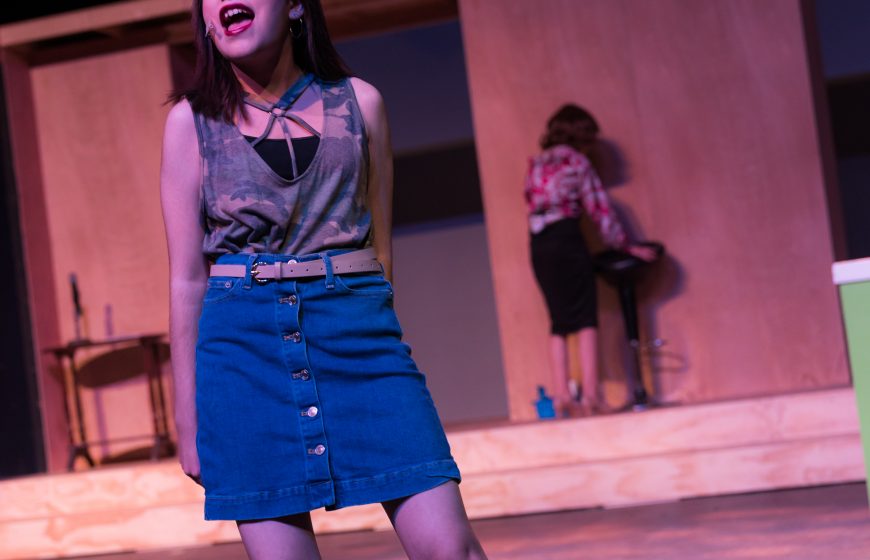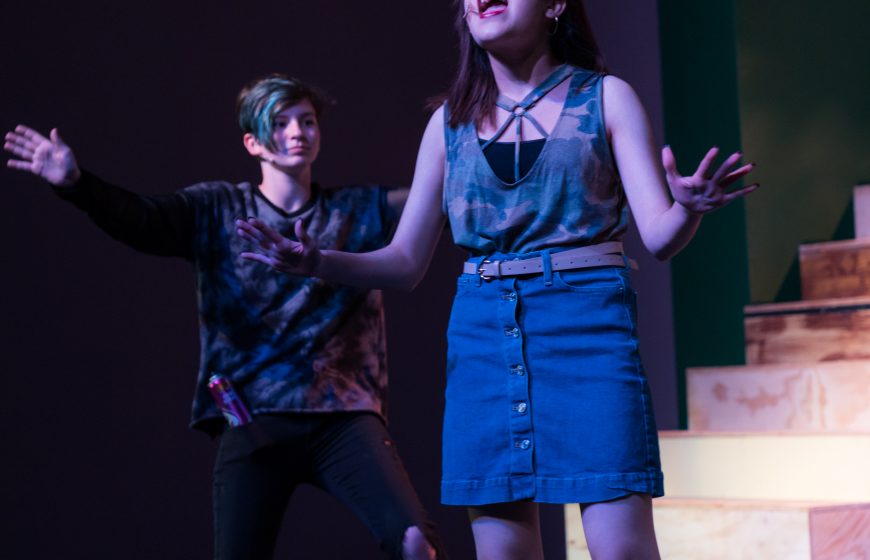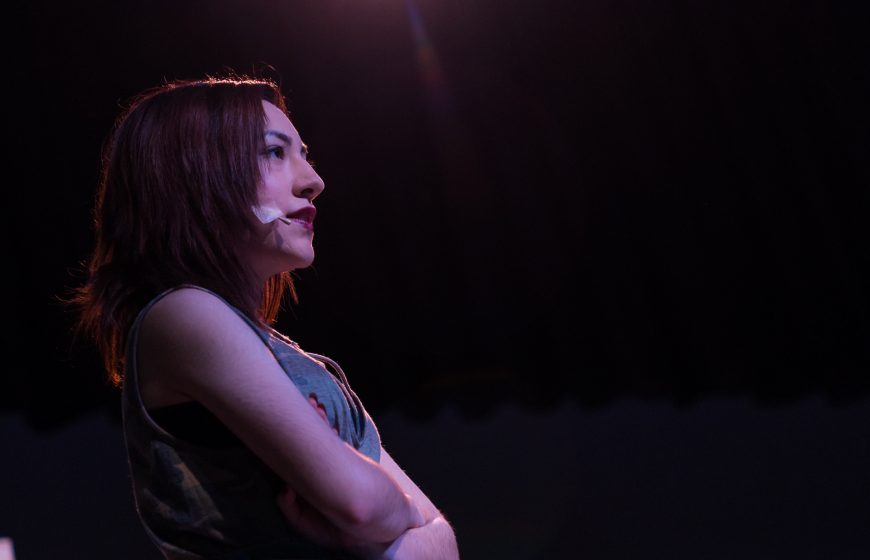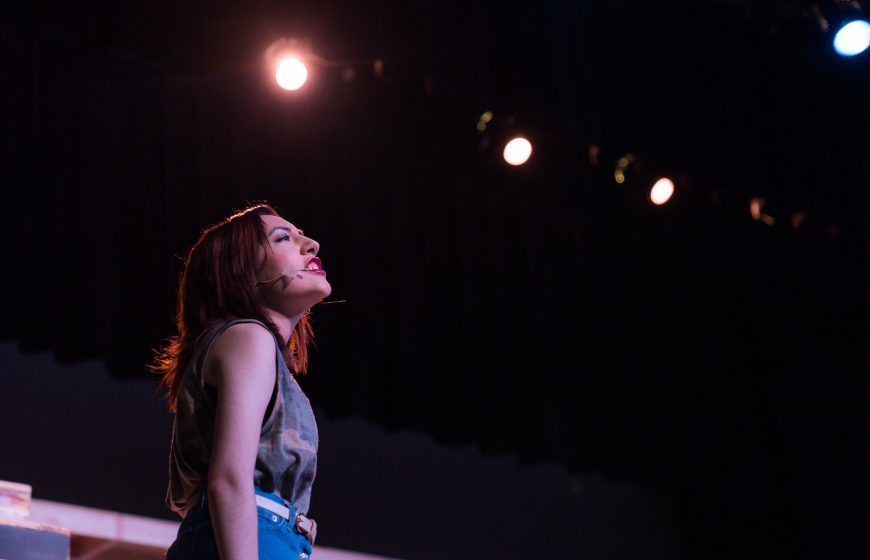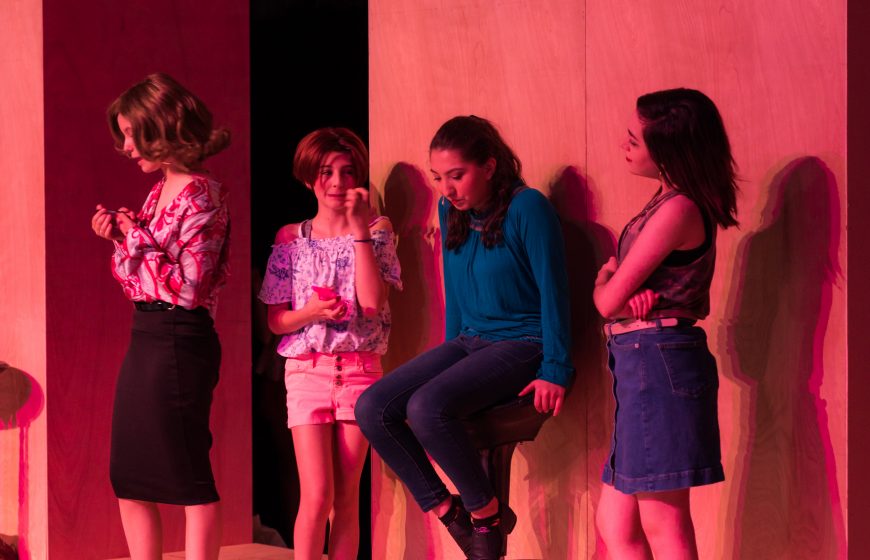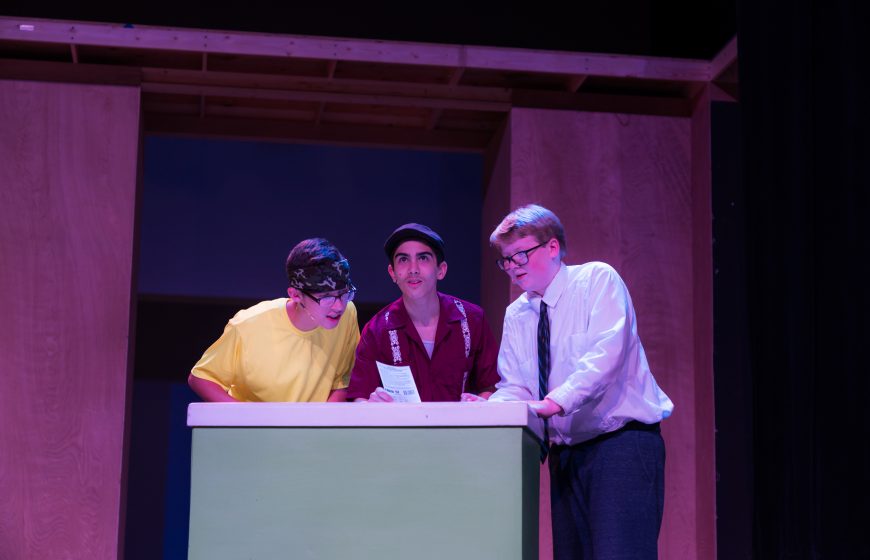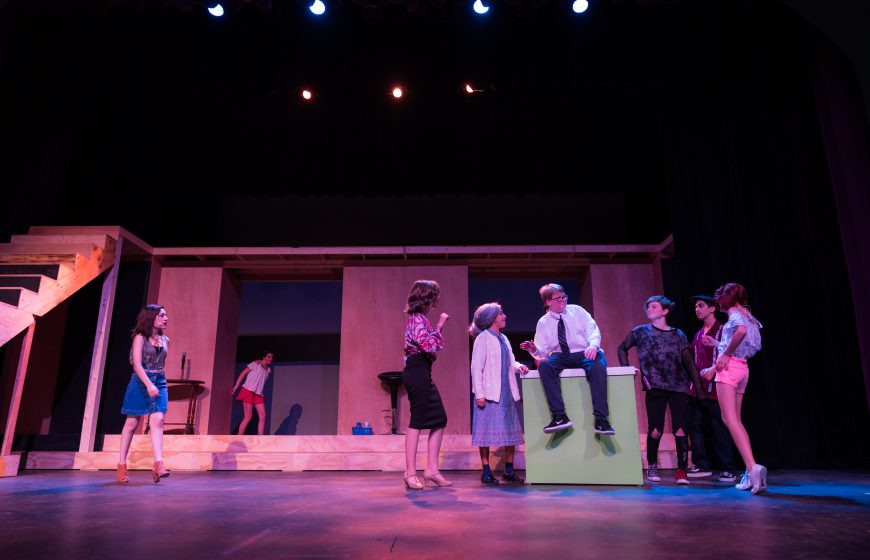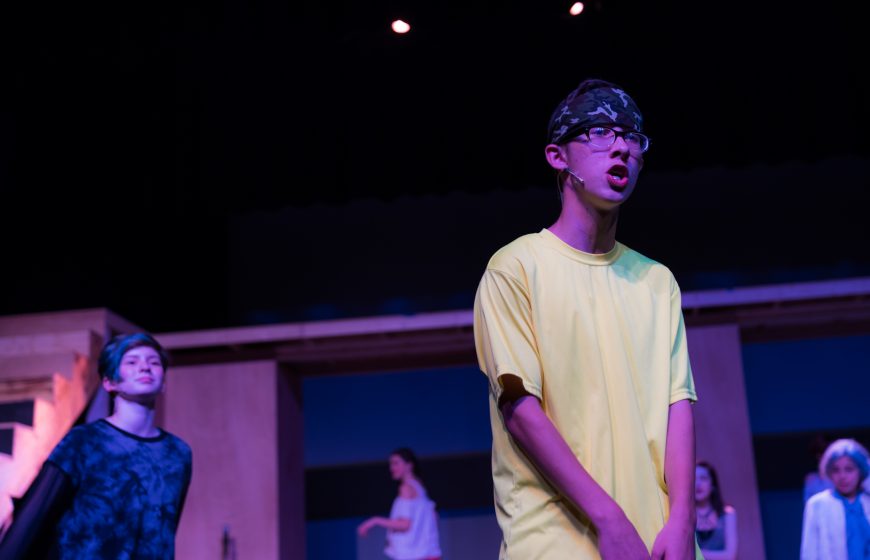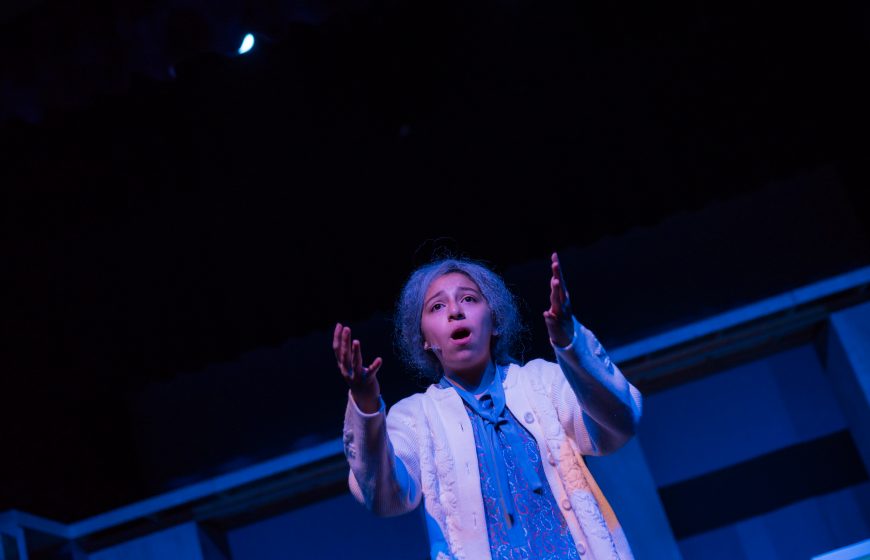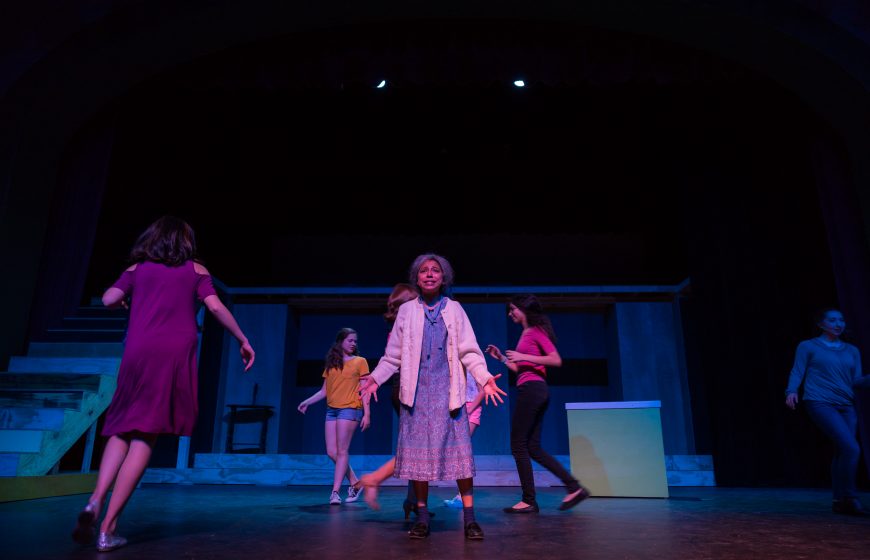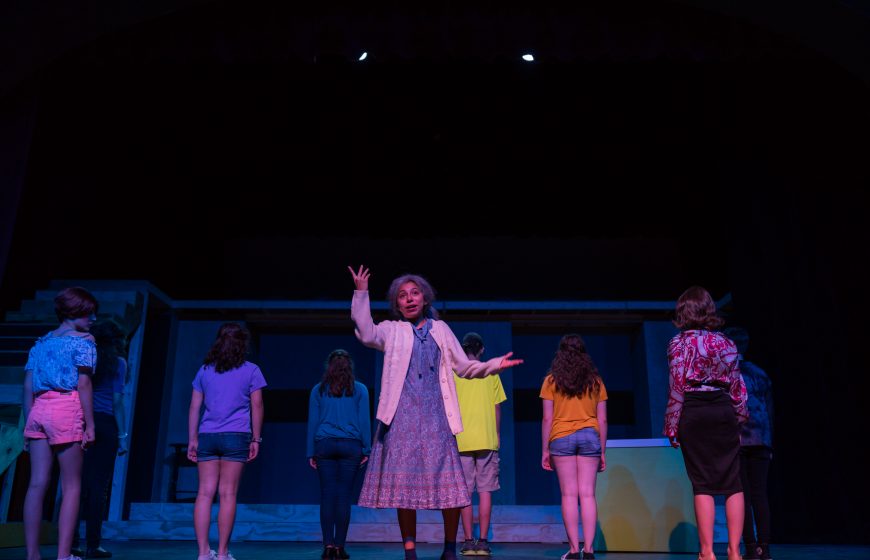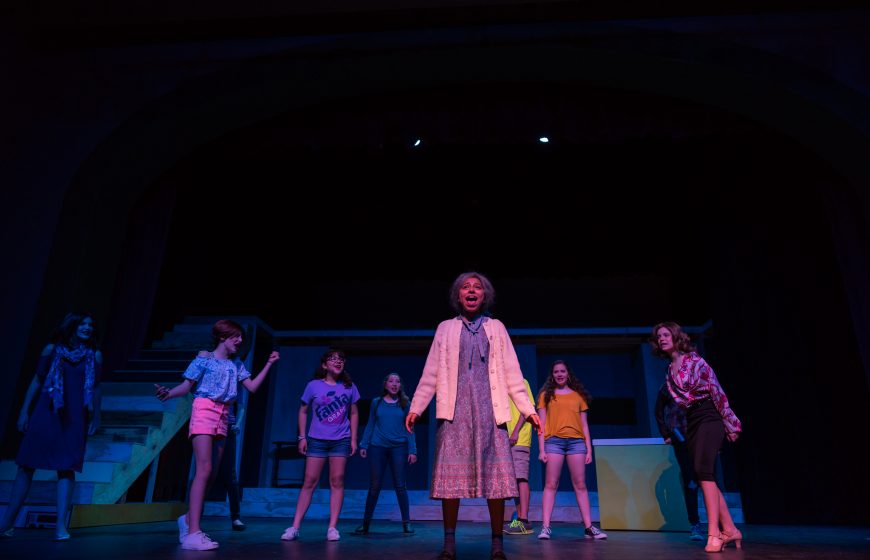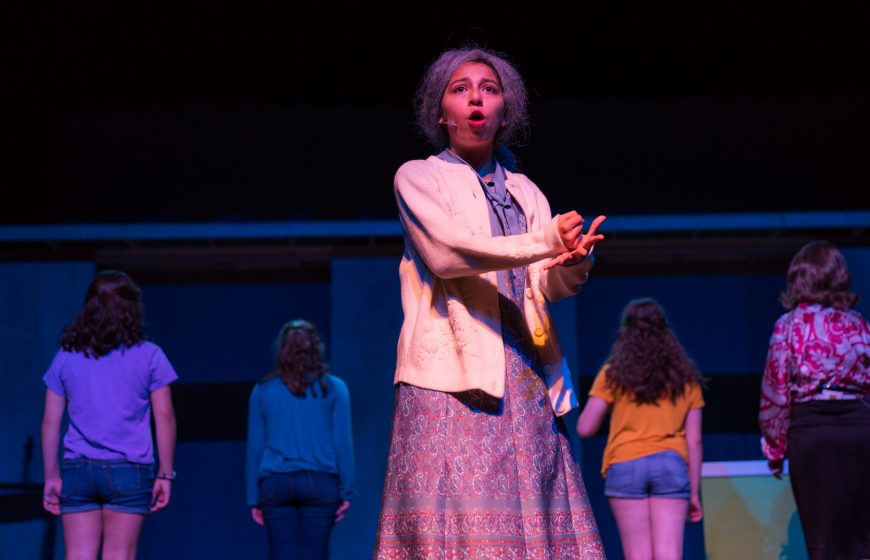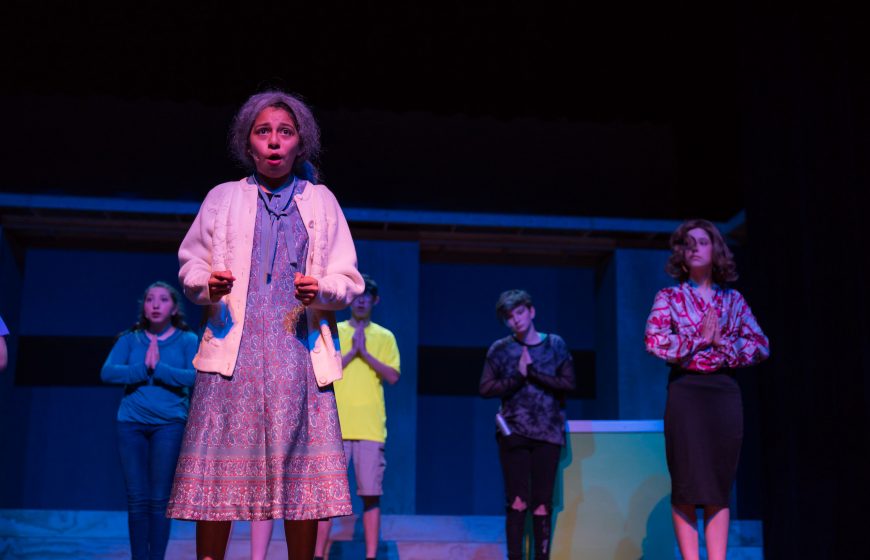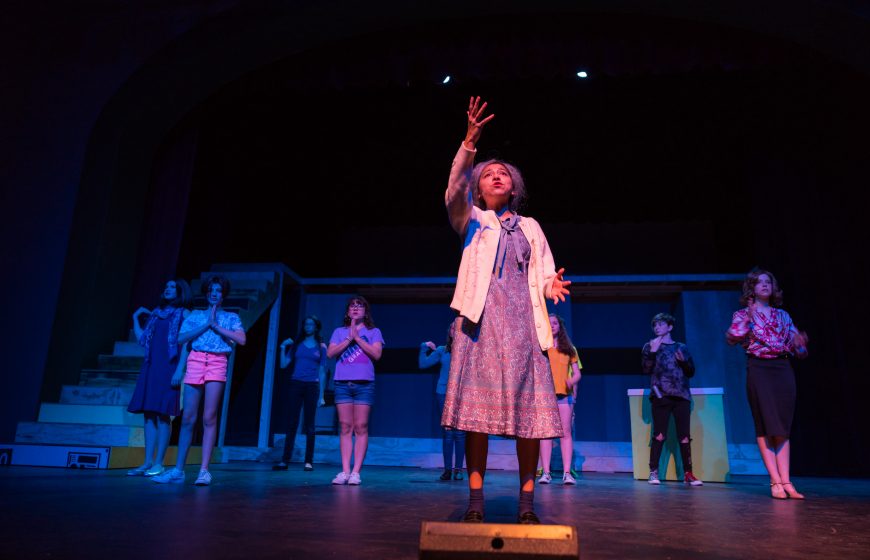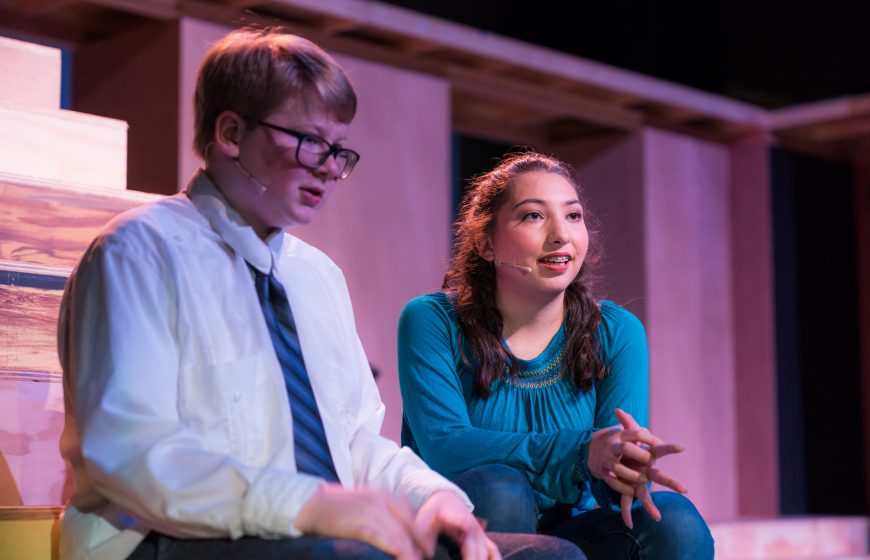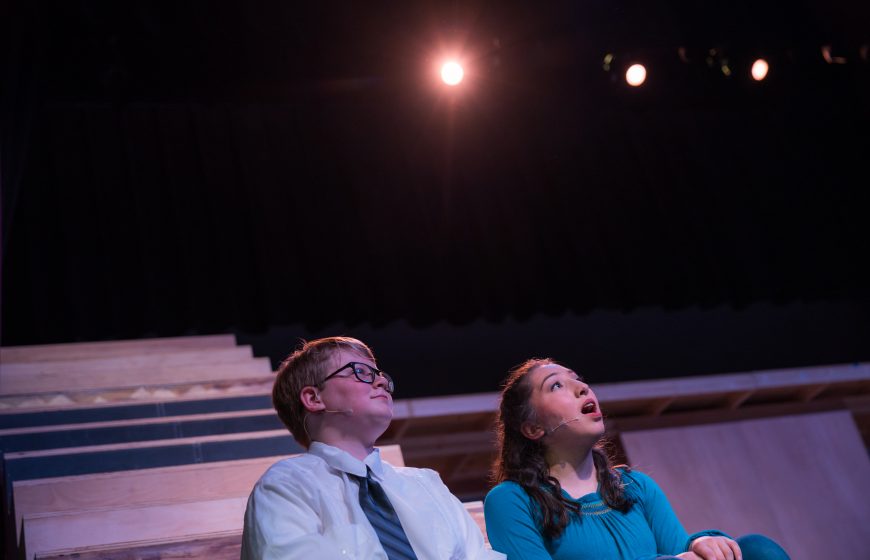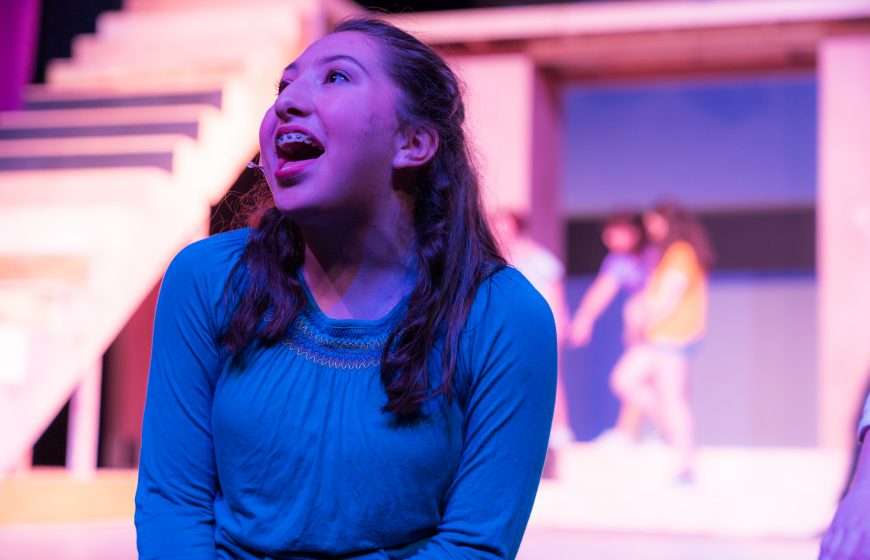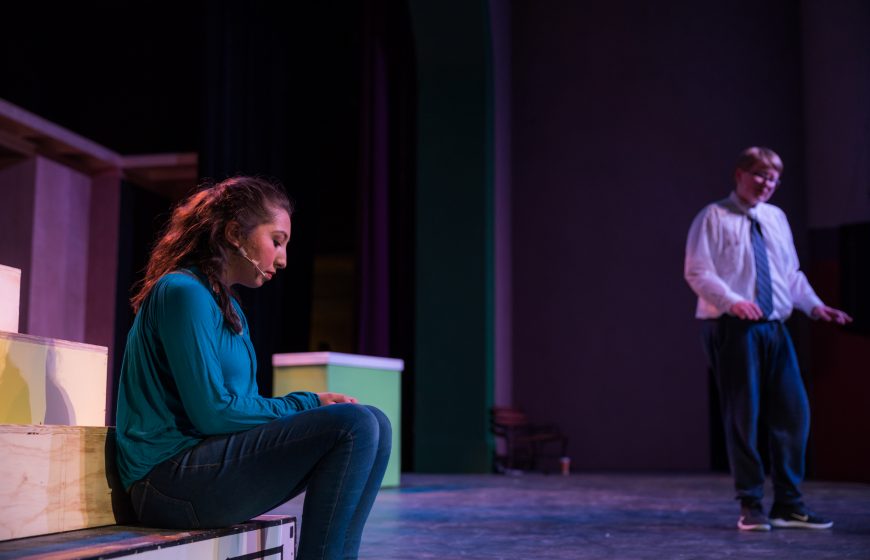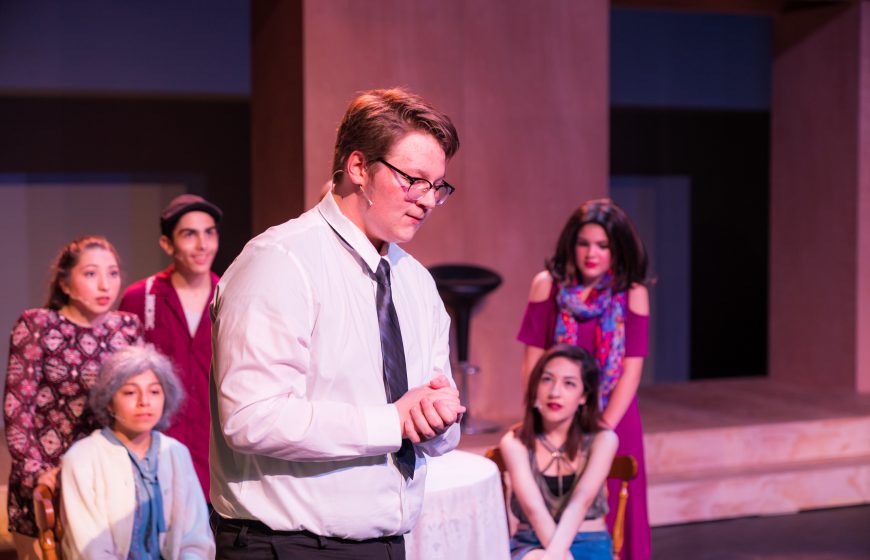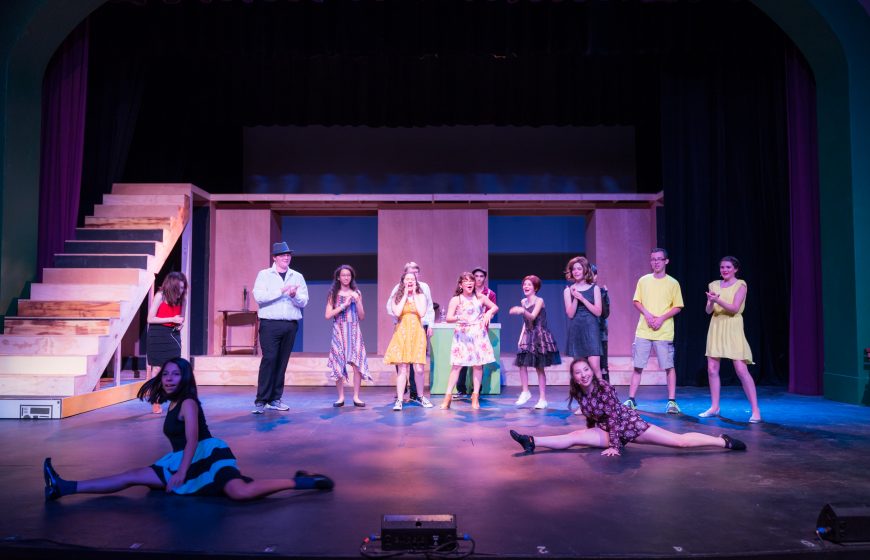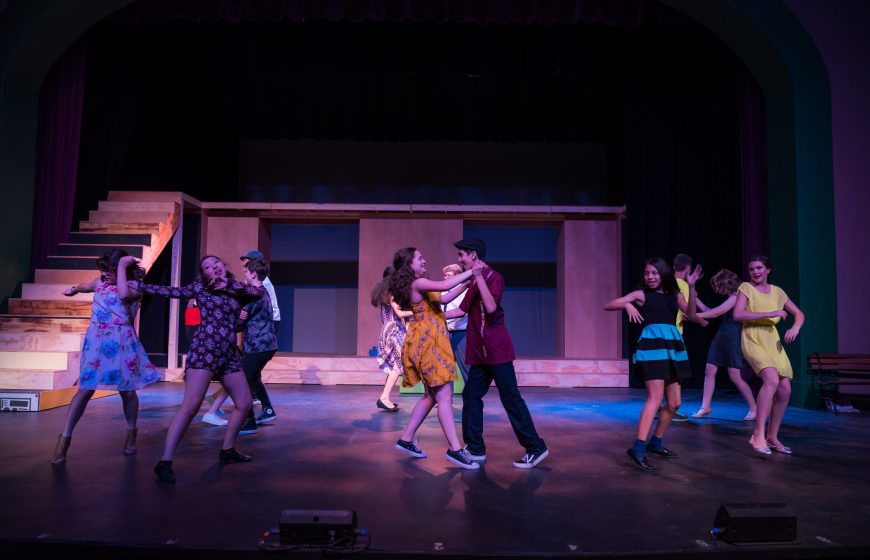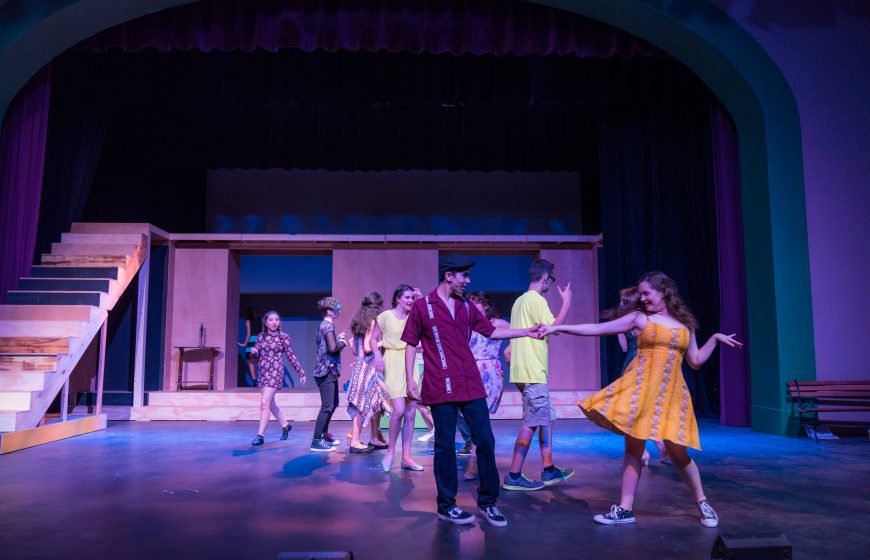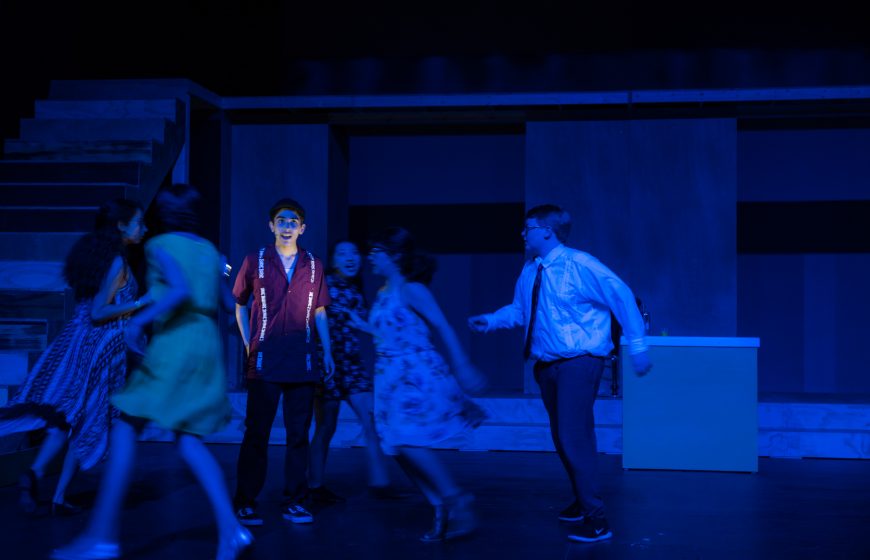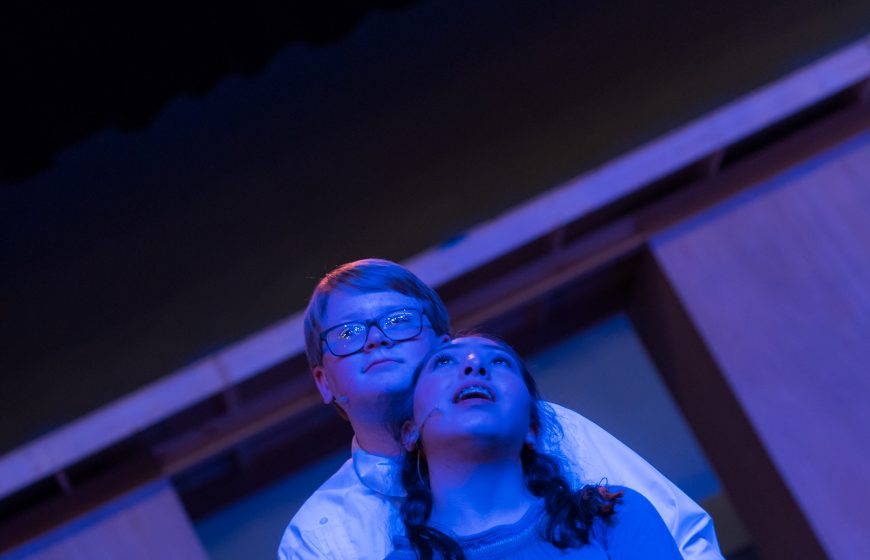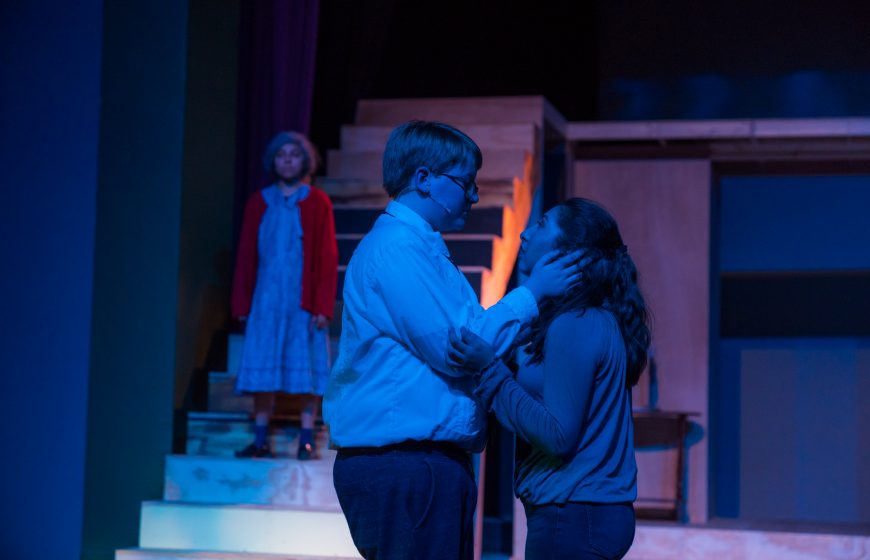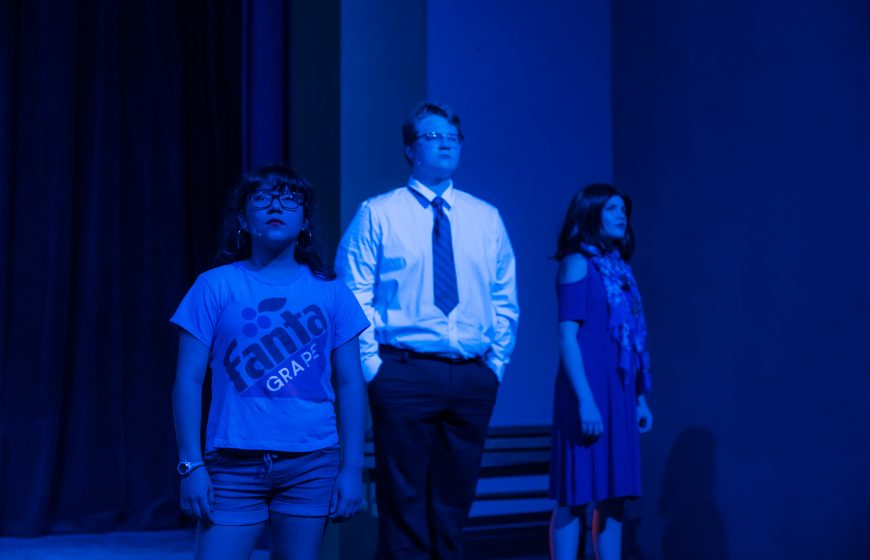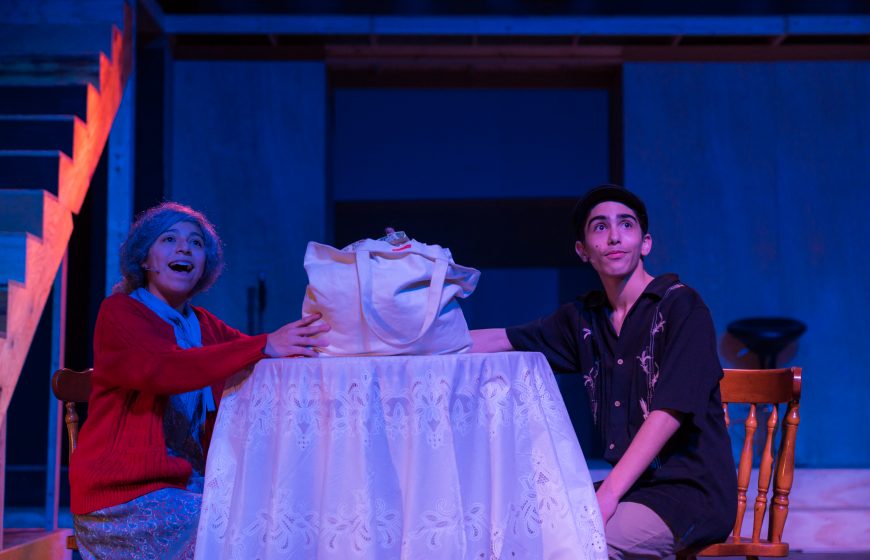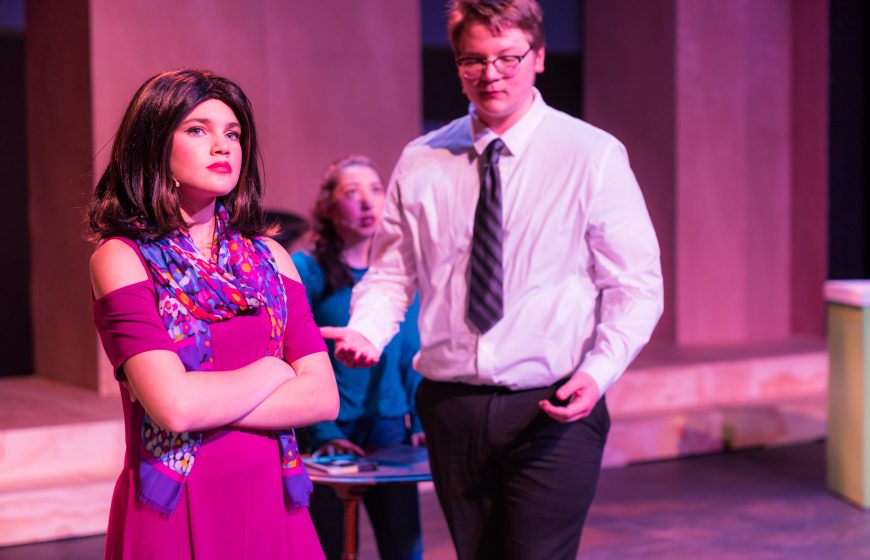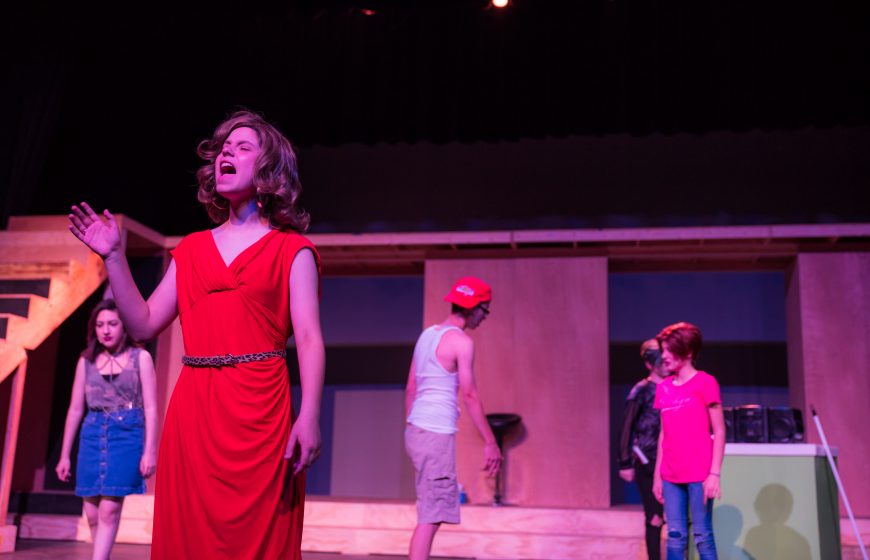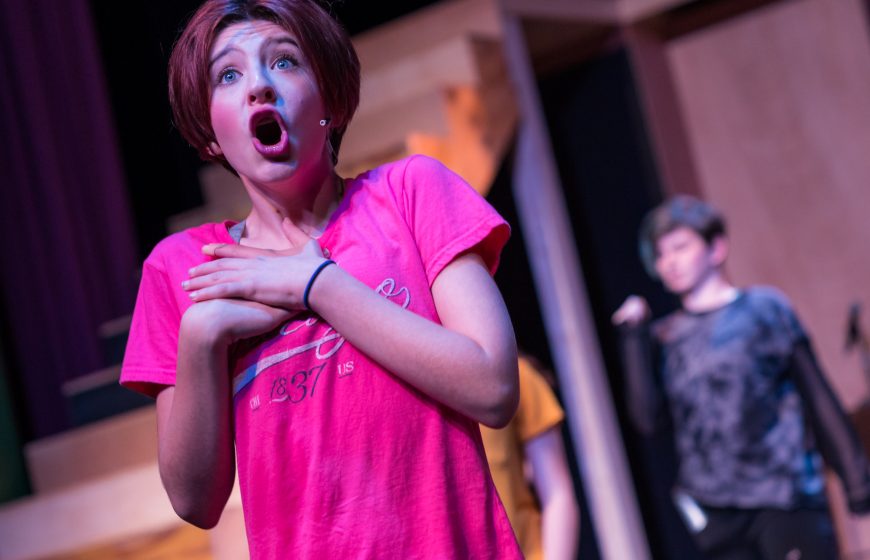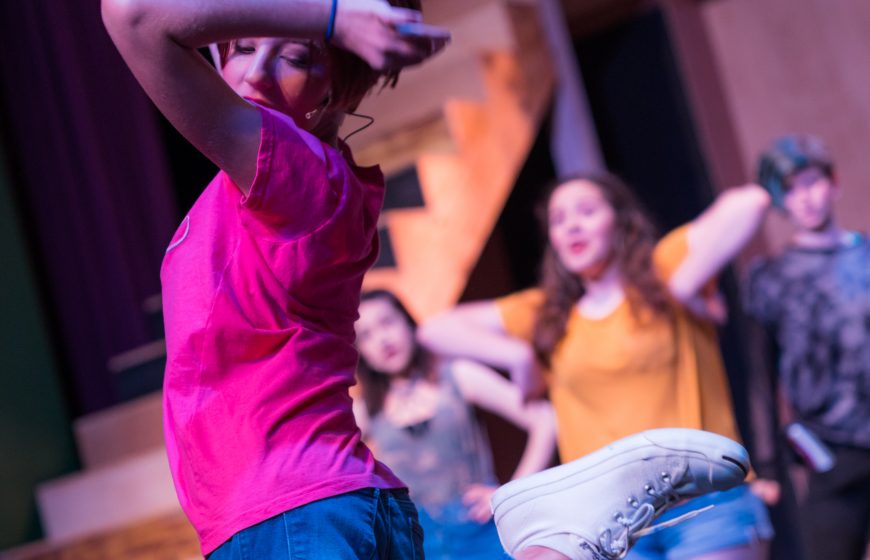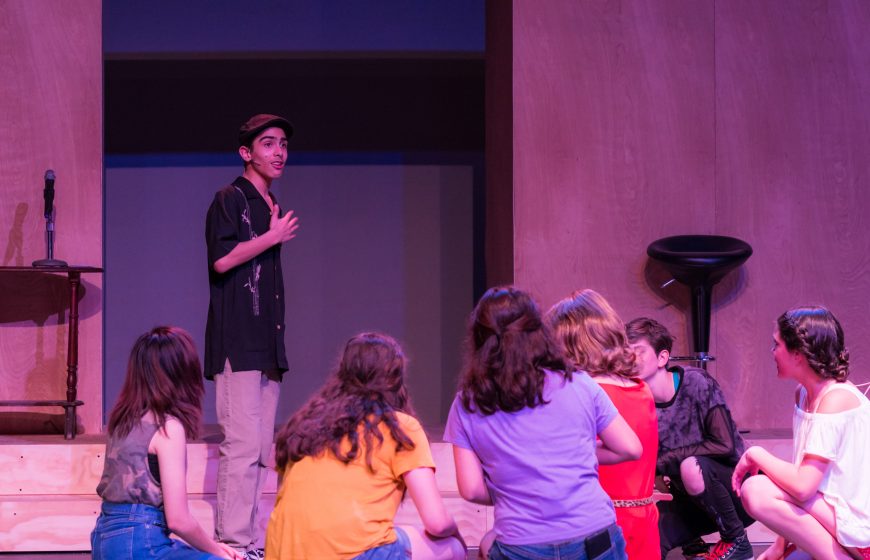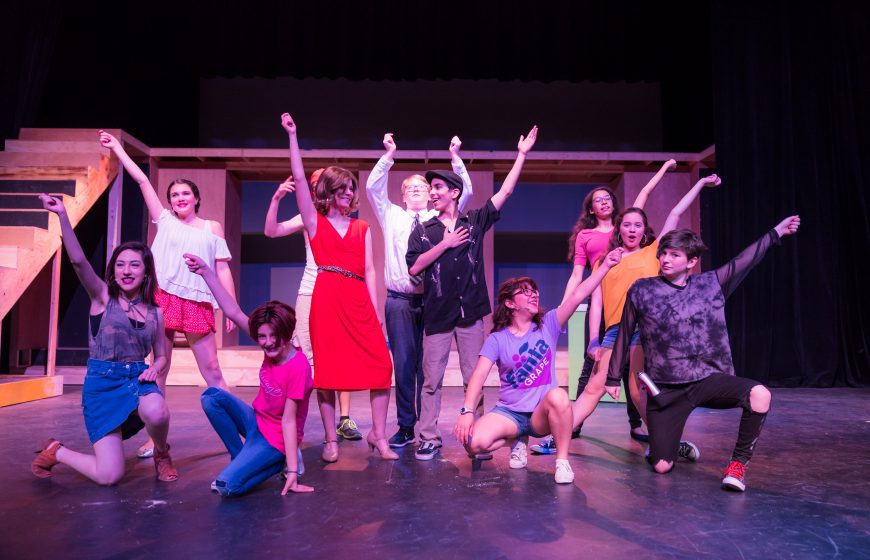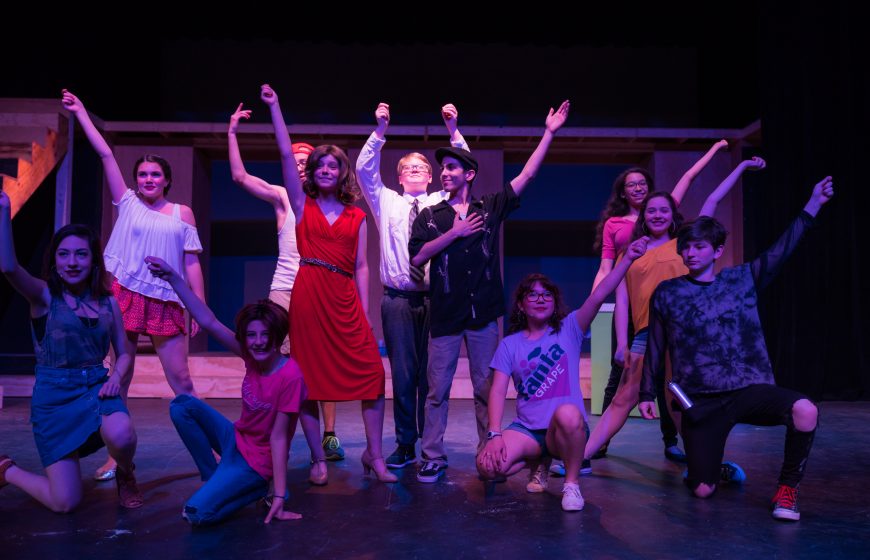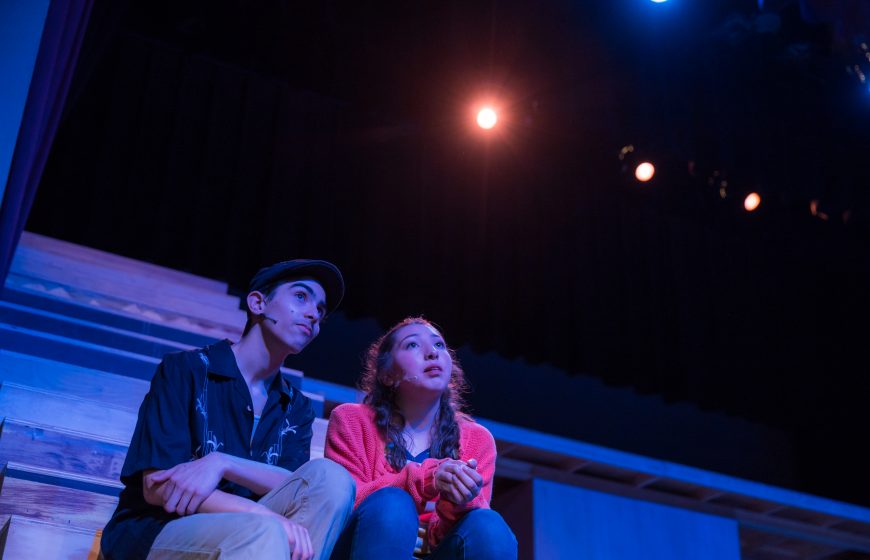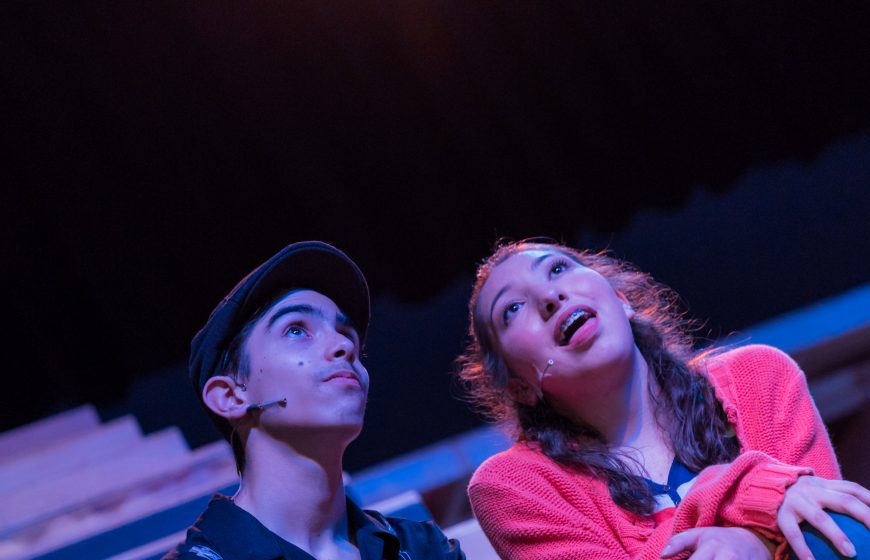 The Winter/Spring 2018 Teen Rep production is In The Heights, written by the genius behind Hamilton, Lin Manuel Miranda.
Encounter the many colorful residents of Washington Heights — a New York City neighborhood on the brink of change. Usnavi, a first generation Dominican-American corner bodega owner, and his friends and family are dealing with the pressures of rising rents and closing neighborhood businesses. As one family struggles to figure out how to pay for an Ivy League tuition for their brilliant and hard working daughter, a young woman is trying to put a down payment on a new apartment, and Usnavi himself is trying to get back to the Dominican Republic to reconnect with his roots after the death of his parents. In Washington Heights, community is everything, and we see how each of these individuals struggles to survive and how these same individuals come together as a community to mourn their losses and rejoice in their triumphs. Over the course of the show, we see the hard-working residents of Washington Heights grapple with love and lust, identity and racism, all while the prospect of a winning lottery ticket hangs in the air, potentially changing the livelihoods of the people and the community forever. This revolutionary new musical combines Latin rhythms and dance with hip-hop lyrics to tell a captivating story about what it means to chase your dreams as you cling to your roots, and to celebrate the community from which you grew.
Teen Rep students have work cooperatively to create a repertory company t0 produce a play for public performance on the Magik stage. Classes took place at the Magik Performing Arts Center, with some rehearsals and a final performance at The Magik Theatre. Students learned the audition and rehearsal process, while exploring intermediate acting techniques.
This is an all student Teen Rep program production.
Ms. Jovi has been teaching youth musical theatre classes in and around San Antonio for seven years. She loves creating new and exciting learning opportunities to share alongside our youth, and getting to take part in their artistic journey gives her great joy. She has taught many of the musical theatre classes and camps here...