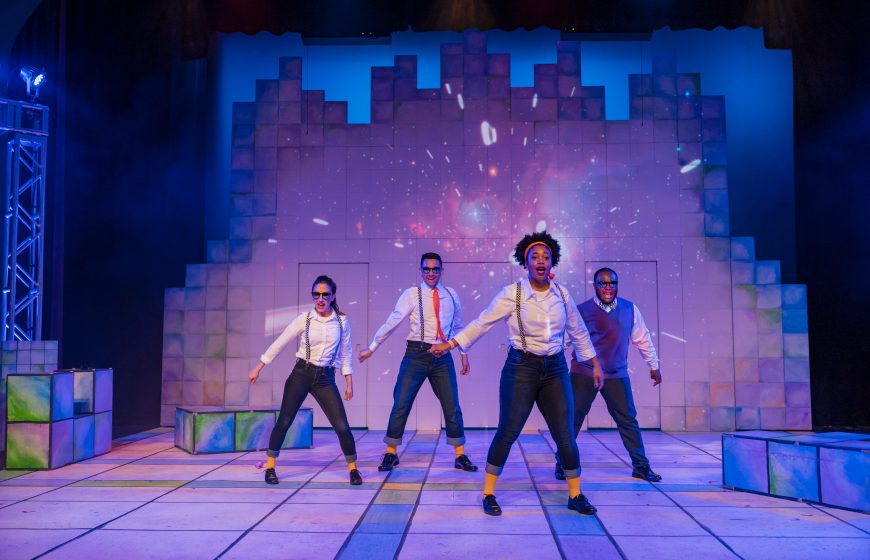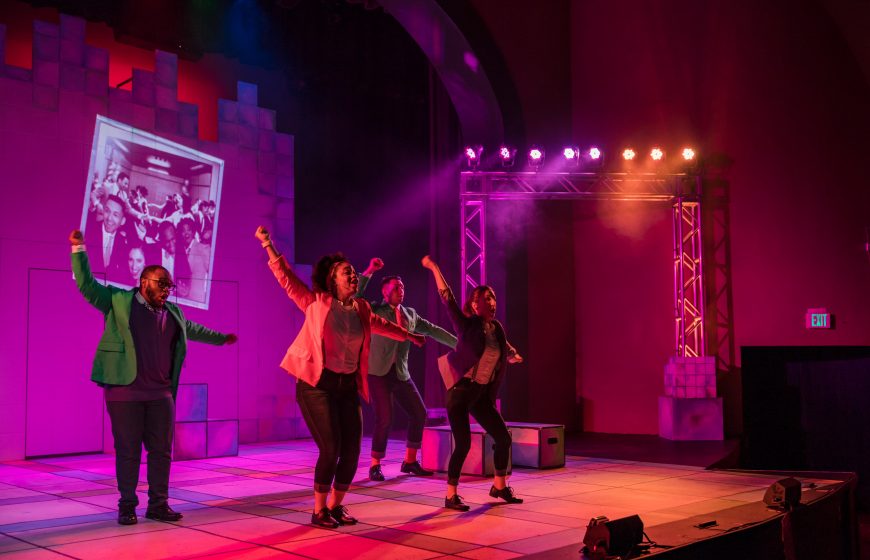 Schoolhouse Rock Live!
October 5, 2018 through November 2, 2018

Fun for the whole family, best for ages 6+
A pop culture phenomenon comes to the musical stage in Schoolhouse Rock Live! The Emmy Award-winning 1970s Saturday morning cartoon series that taught history, grammar, math and more through clever, tuneful songs is not only making a small-screen comeback, it's lighting up stages all around the country.
Schoolhouse Rock Live! follows Tom, a nerve-wracked school teacher who is nervous about his first day of teaching. He tries to relax by watching TV, but various characters emerge and show him how to win his students over with imagination and music. Featuring such songs as "I'm Just a Bill," "Interplanet Janet" and "Conjunction Junction."
Click here for an interactive PDF of the songs in the show! Just click on the song title and it will take you to YouTube.
Please see our Tickets page for information about season tickets.