Magik Reader's Theatre: Celebrating Fatherhood
The Magik Theatre is hosting a Reader's Theatre event on Saturday, June 15, 2019 from 11a.m. – 12 p.m. 
Three readers will be in attendance, including Daniel Handler, better known as Lemony Snicket, the author of the A Series of Unfortunate Events book series.
The Magik Theatre will welcome popular author Daniel Handler, otherwise known as Lemony Snicket, as a guest speaker at its Reader's Theatre series on June 15, 2019. Handler will be the keynote speaker, reading a selection from one of his novels. The event will also feature readings of If I Didn't Have You by Alan Katz, performed by local attorney and playwright Lee Cusenbary, as well as Knuffle Bunny: A Cautionary Tale by Mo Willems, performed by founder of The Magik Theatre, Richard Rosen. A talkback and book signing will be held following the event. Reader's Theatre programming is funded by Texas Women for the Arts.
Doors open at 10:30 a.m. with a Q&A and book signing to follow.
This is a free event, however, a $30 ticket is available and will include a book and VIP seating. After the Q&A, VIP guests will get in line for the book signing with all others welcome to join in line after.
Mr. Handler will also be appearing at a special VIP Dinner on Friday, June 14, at the exclusive private residence of Magik's Chairman of the Board from 6:30 to 9:30 p.m. Reservations will include dinner, drinks, and desserts for Friday, June 14, plus VIP seating and a copy of one of Mr. Handler's award winning books at our Reader's Theatre event on Saturday, June 15. To make a reservation, click on BOOK ONLINE RESERVATION button below.
This event is generously supported, in part, by the San Antonio Library Foundation.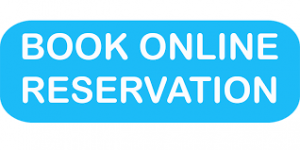 This event is sponsored by