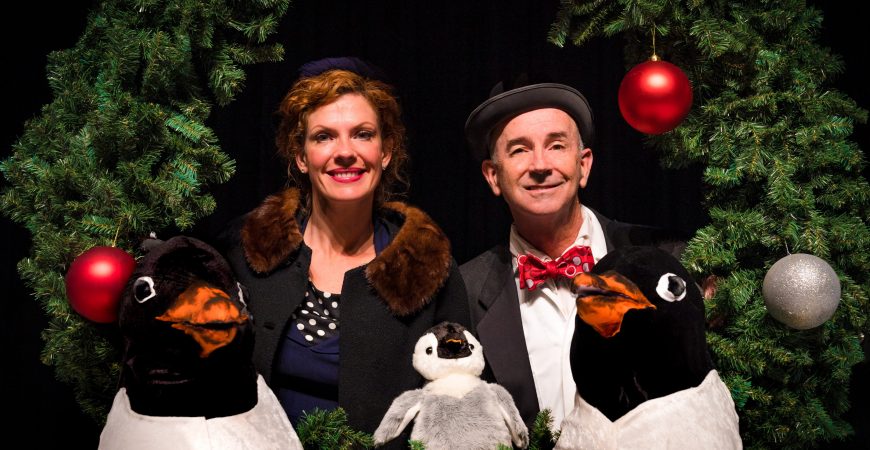 Mr. Popper's Penguins
November 20, 2018 through December 23, 2018

A Texas Premiere! Ideal for ages 5-10
This delightful, action packed musical adaptation of Richard and Florence Atwater's popular book (also made into a Hollywood film) will get San Antonio in the mood for chilly Christmas weather. 
Money is tight and times are tough in the town of Stillwater. With no houses to paint till next spring, Mr. Popper is stuck at home daydreaming of adventures in far-off lands, while Mrs. Popper must scrimp and save just to put beans on the table. But with the unexpected arrival of a spirited penguin named Captain Cook, a new horizon opens before them. As a quiet partnership expands into a boisterous flock, the Poppers learn that there's no problem that can't be solved with steady determination, lots of love, and a dash of unconventionality. Join this offbeat family on an unforgettable adventure in a world premiere musical based on the 1938 classic by Richard and Florence Atwater.
Please see our Tickets page for information about season tickets.