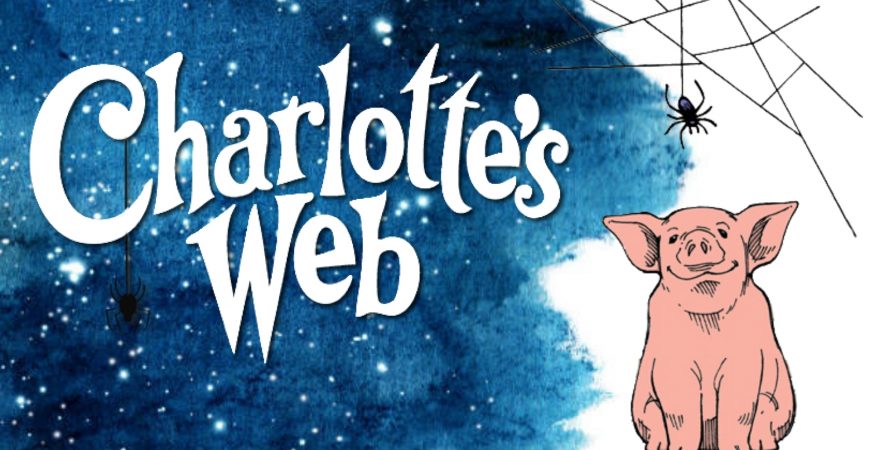 Charlotte's Web
May 22, 2021 – July 3, 2020
Adapted by Joseph Robinette, based on the book by E.B. White
Wilbur may be the runt of the litter, but he's a rambunctious and lovable pig who captures the heart of a little girl, Fern Arable. When Wilbur grows too big, he's sent to reside on a farm owned by Fern's uncle. Wilbur discovers his eventual fate, and it's up to a wise and kind-hearted spider named Charlotte to hatch a plan to save him. Charlotte's Web is based on E.B. White's inspiring story that explores bravery, selfless love, and the true meaning of friendship.
Charlotte's Web is recommended for children ages 4 and up, however, all ages are welcome.
Special Performances:
Opening and Educator Night: May 22, 2021 at 2:00 p.m. Educators are eligible for 1 free ticket to this performance with proof of I.D. and will receive 1.5 hours of CPE credit for attending. Click HERE to redeem your FREE ticket, supplies are limited.
Military and First Responder Appreciation: May 23, 2021 at 2:00 p.m. Active or retired members of the military and first responders with I.D. pay $11.50 (Reg. $26.50) per ticket for their entire party.
Sponsored by:

Media Support Sponsors: