By Jenny Millinger
Commissioned by and World Premiere presented at Magik Theatre, San Antonio, TX
Anthony Runfola, Artistic Director
Frank Villani, Chief Executive Officer
In partnership with Celebrate Dyslexia
At its heart, Eddie & Vinnie is a buddy comedy about Eddie, a young boy with dyslexia, and his best friend/pet gecko, Vinnie. Eddie struggles with his schoolwork and faces the possibility of going to summer school if he can't get his grades up. In a last-ditch effort to get on the honor roll, Eddie teams up with the overly helpful new girl in class to write their end of the year report.  It seems like Vinnie is always there to distract him or, is he really challenging him to lean into his uniquely beautiful mind?
RECOMMENDED FOR AGES 6 +
ESTIMATED RUN TIME: Approximately 50 minutes
SPECIAL PERFORMANCES INCLUDE
American Sign Language Interpreted Performance
Sensory-Friendly Performance
Pay What You Wish Performances
Field Trip Performances
Magik on the Road tours
LOCATION
Magik Theatre
420 South Alamo
San Antonio, TX 78205
ASL Interpreted Performance
Saturday, October 22, 2022 at 5:00 pm
Robert Cardoza, the San Antonio theatre community's primary sign language interpreter, will be available during this performance for patrons that require ASL as their primary form of communication.
Please note: The ASL interpreter will stand at orchestra level to the right of the stage near the handicap seating area. May change without notice.
Sensory-Friendly Performance
Tuesday, October 25, 2022 at 10:30 am
Join us for a sensory-friendly performance, where we invite you and your child to be yourselves. Our goal is a relaxed and judgment-free theatre experience where audiences can sing, laugh, and dance.
These performances are designed with both children and adults on the autism spectrum, and those with sensory sensitivities in mind.
Pay What You Wish Performances
Friday, October 28 at 5:00 pm
Purchases are only available at the door on the day of the performance.
Our way of giving back to the community and providing an opportunity for families to experience live theatre with a donation of any amount.
Field trips to Magik Theatre will provide your students with unforgettable educational experiences.
Productions are designed to meet specific grade-level curriculum requirements while providing an engaging introduction to the performing arts.
With interactive performances that engage audiences, while inspiring and enriching lives, invite Magik Theatre to bring its unique educational experience with fun and lively performances to children ages 3-12 directly to your school or event today!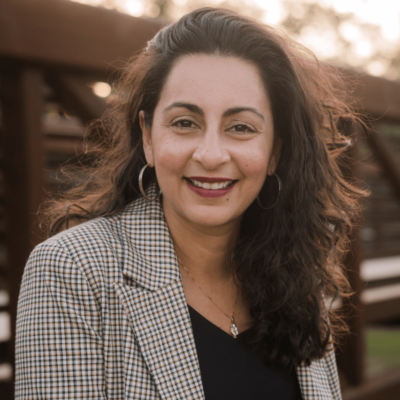 MEET JASMIN DEAN
Jasmin Dean is the founder and Executive Director of Celebrate Dyslexia, a non-profit organization fostering a community to celebrate, educate and empower the 1 in 5 with Dyslexia.  She is also the board chair for Celebrate Dyslexia Schools, a place where the entire ecosystem provides strength-based and evidence-based opportunities for every stakeholder in the dyslexia conversation to allow every stakeholder to learn to read, teach children to read and support those they love.  Creating a portfolio of high profile strength based events, assisting the education community in efforts to bring evidence-based practices to every classroom, and including efforts on medical accountability in this all important conversation with parents and children alike, her efforts are to close the action gap for all those with dyslexia and the people that love, educate and employ them.
Just like many, she wasn't born in Texas, but got here as soon as she could when her family relocated to the area when she was in 8th grade.  She graduated from UTSA with a Master's in Music and enjoyed an early career learning all about non-profits from working with non-profit leaders that were passionate about  their missions and shared an affection for the community.
After her husband's military career, they chose to be rooted in San Antonio and are proud to call San Antonio home.  She and her husband are raising their three boys to love San Antonio and enjoy all the adventures that come with exploring all of its gems.
LOCATION
Magik Theatre
420 S. Alamo Street
San Antonio, TX 78205
BOX OFFICE HOURS
Monday – Friday
9 am – 5 pm