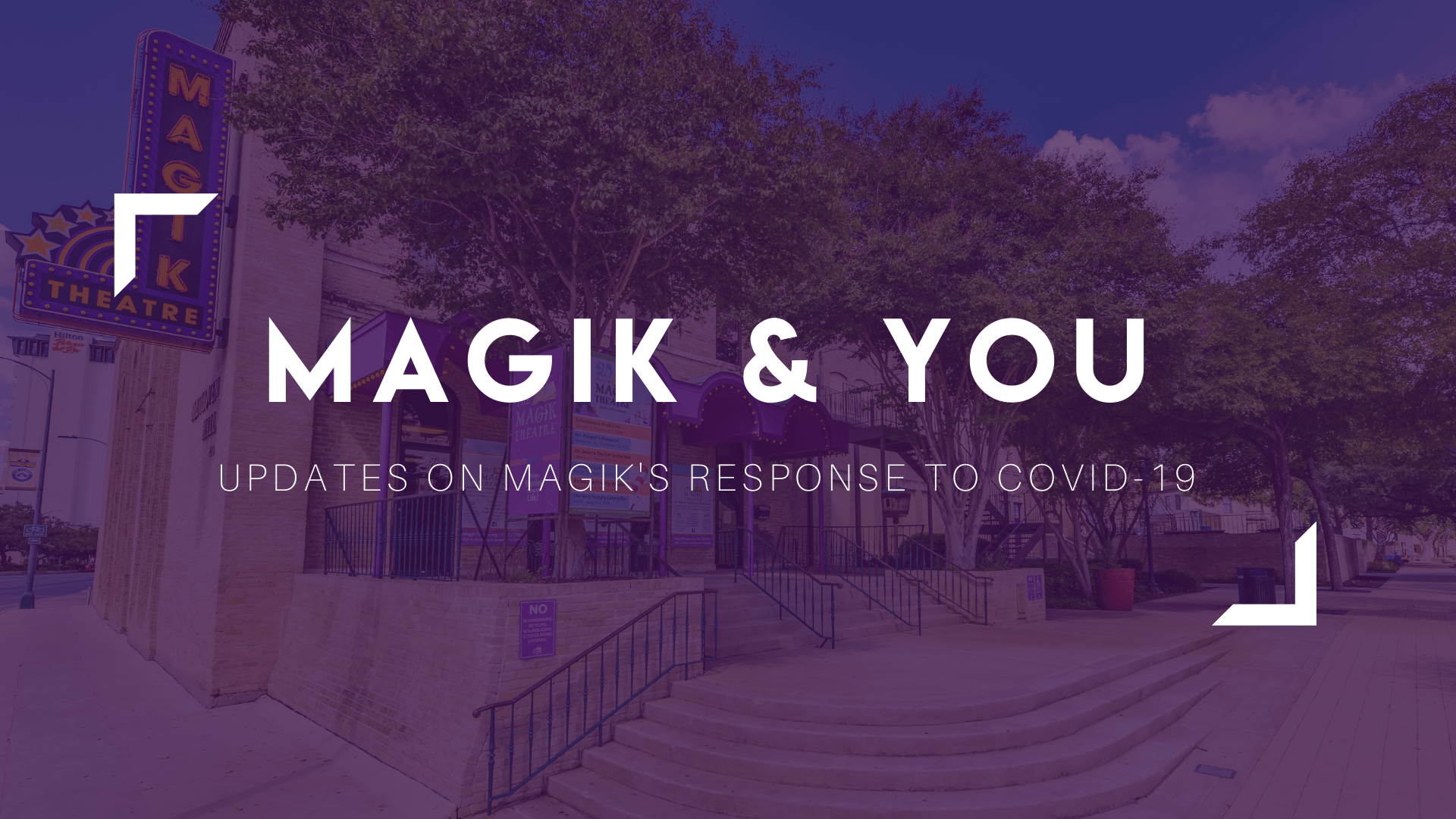 JUNIE B. JONES: TOOTHELSS WONDER
Health and Safety Protocols
Updated April 1, 2022
Due to recent news, Bexar County is considered to be at the LOW community level for Covid-19. Because of this, we are offering two performance experience options to our patrons. As a patron, you have the ability to choose a mask-required performance or a highly recommended but not required performance experience.
We understand that many young people are ineligible for the Covid-19 vaccine and that families are continuing to take safety precautions to protect themselves, each other, and the San Antonio Community. We are requesting that all eligible patrons only attend our performances if they have received a Covid-19 Vaccination. Proof of vaccination will not be required.
Below you will find the list of performances that will continue to be a mask mandated performance – 
Saturday, May 7 at 5 pm

Saturday, May 14 at 5 pm

Saturday, May 28 at 5 pm

Sunday, May 22 at 3 pm

Friday, June 3 at 10:30 am

Wednesday, June 8 at 10:30 am
Field Trip performances will continue to require masks for all attending patrons.

WHAT WE ARE DOING
Magik Theatre staff will continue to wear masks during all performances (not including the performers)
Magik Theatre will continue to clean and sanitize the auditorium and high touch surfaces between each performance
Seating will still allow for social distancing
Concessions will be available for all performances

WHAT WE ARE RELAXING
(based on community levels)
Masks will be highly encouraged but not mandatory for select public performances.
We will no longer check temperatures or require hand sanitization upon entry
Magik Theatre has the right to change its Covid-19 protocols at any time based on the community level measurement from the CDC. If the risk of transmission increases, our protocols strengthen.
We will continue to monitor the situation and update our website and social media accounts accordingly. We are following the guidelines provided by The City of San Antonio, the Texas Health and Human Services Department, and the Centers for Disease Control and Prevention.