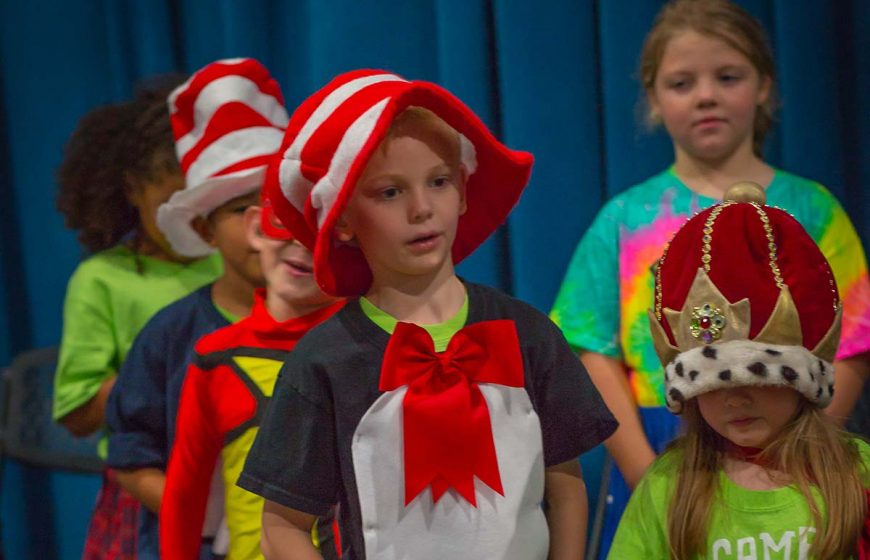 (Dual Language)
This class is a dual language class and will be instructed in both Spanish and English. Students do NOT need to be fluent in either language, but should attend with a positive attitude to explore a new language and culture. Imaginations engage in this class where students work together to create an original play made entirely from their ideas. With guidance from one of our teaching artists, students will learn a foundation of acting techniques, the play writing process, and perform their final work for an audience of family and friends. This Fall's theme will be Just So Stories!! This class may explore a few tales from Just So Stories by Rudyard Kipling and have an actual workshop class with a couple of the actors from Magik's mainstage production of Rikki Tikki Tavi and other Just So Stories.
Esta clase es una clase de idioma dual  y será instruido en español y inglés. Los estudiantes  no necesitan ser fluidos en cualquiera de los dos idiomas pero deben asistir a clase con una actitud positiva para explorar un nuevo idioma y cultura. En esta clase los estudiantes usaran su imaginación para crear una obra original hecha totalmente de sus ideas y presentaran su trabajo final para una audiencia de familiares y amigos.  El tema de esta primavera es Just So Stories! Esta clase puede explorar los siguientes libros: Just So Stories de Rudyard Kipling, y el producción de Rikki Tikki Tavi and other Just So Stories con los actores de Magik.
Classes begin week of September 16th and run through November 17th. Semester classes culminate in a sharing of work at MPAC. The sharing or showcase form is dependent on the type of work and age of student.
Wednesday, September 20 from 5:00 PM - 6:00 PM at the:
Magik Performing Arts Center (MPAC)
5359 Casa Bella
San Antonio, TX 78249